Ready, Steady Cook Could Be Returning To Your Screens!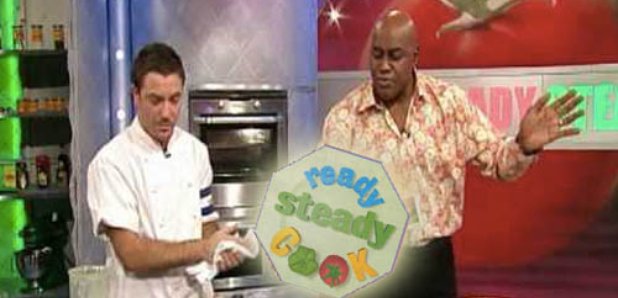 Remember the 90s cookery show, where they'd magic up a Michelin star meal from a can of tuna? Yep, it could be back!
Everyone's favourite daytime television show would make a comeback to television if James Martin had his own way.
The famed chef appeared on the show as a guest during it's 16-year run on telly, and he feels confident that the programme will be revamped in the near future because the format was "too good".
James believes that it's only a matter of time before 'Ready Steady Cook' gets picked up like it's 90s counterparts such as 'Crystal Maze' and 'Catchphrase' which have all been revamped.
The former Saturday Kitchen host told the Evening Times: "I'm sure [Ready Steady Cook] will be coming back. It's too good a format for it to disappear."


"Times will change and things will come round again," he added. "They're revamping a lot of shows and I'm sure they'll look at that too."
The BBC game show, hosted by Ainsley Harriott, involved two top chefs cobbling together nice food on an impromptu basis from rubbish ingredients, before the live audience voted on which one had done the best job by holding up cards.
So basically, if you wanted to know how to make a fancy french meal out of a can of tuna and some broccoli, it was a MUST watch.
The last ever episode aired in 2010 after 16 years on telly.
We hope it comes back! Fingers crossed!