Suranne Jones Will Read The CBeebies Bedtime Story
24 August 2017, 10:14 | Updated: 24 August 2017, 11:31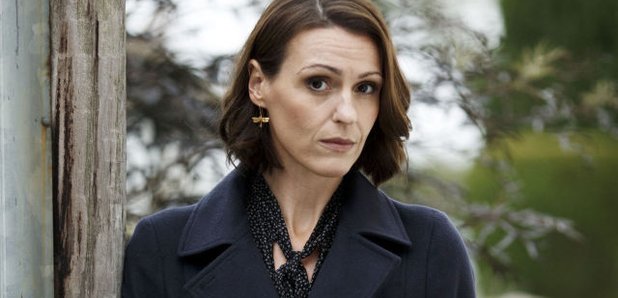 The Doctor Foster star will enjoy a break from all the drama.
We're used to seeing her play flawed characters making dubious choices in quality grown-up telly dramas. But actress Suranne Jones is adding a much more playful string to her bow, as she's the latest star to read the CBeebies Bedtime Story.
An excited Suranne (Doctor Foster; Scott & Bailey: Coronation Street) announced the news on Instagram, saying: 'My first #bedtimestories will be on CBeebies 5th September at 18.50. #lovebooks #lovebedtime #lovemyjob … #sospecial #cbeebies"
The award-winning actress gave birth to a son in March 2016, and she joins quite a talented list of bedtime story readers. Actors James McAvoy (the X-Men films); Chris Evans (Captain America), David Tennant (Broadchurch); Simon Pegg (Star Trek) and Patrick Stewart (The Emoji Movie) have entertained the nation's toddlers.
Actresses who have occupied the prime spot include Rosamund Pike (Gone Girl); Isla Fisher (Wedding Crashers) and Maxine Peake (Shameless; Silk).
The CBeebies Bedtime Story also attracts iconic names including David Hasselhoff (Baywatch) and Floella Benjamin (Play School). It looks like Suranne Jones, 38, is in great company.
There's no word yet on which story she'll be reading, but the actress is part of a recent trend for attractive acting talent reading the bedtime story. We're sure that tired mums and dads appreciate it.
Actor Tom Hardy (The Dark Knight Rises; Dunkirk) in particular has been a swoon-worthy addition to the CBeebies roster. His fifth and final bedtime story will air this Saturday 26th August and will feature his beloved dog Woody, who sadly died in June.
Tom will be reading Fleabag by Helen Stephens, about a scruffy dog that desperately wants a forever home, and a little boy who just wants a dog. The broadcast will tie in with National Dog Day. Waaahh!
That really will be a hard act for Suranne to follow.
Good night, children!