The Chase's Bradley Walsh Cringes After Mocking Contestant's CORRECT Answer
27 April 2017, 09:50 | Updated: 14 July 2017, 11:11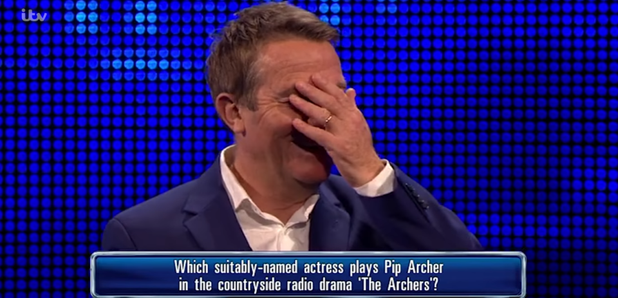 Bradley Walsh was left with egg on his face after he mocked a contestant's answer, only for it to turn out to be correct.
Bradley Walsh found himself bent double on an episode of The Chase after he awkwardly made fun of a contestant's answer, only for it actually to be the right one.
After contestant Barbara gave a particularly funny answer to a question and Bradley was convinced she was wrong. And he didn't hold back.
The question was: "Which suitably-named actress plays Pip Archer in the countryside radio drama The Archers?"
And as he continued to read out the possible answers, he couldn't help but giggle: "Heather Fox, Rose Squirrel and Daisy Badger".
After reading out "Daisy Badger", Bradley Walsh failed to hold it in any longer and set out in a state of hysteria.
"I don't know why that makes me laugh!" he said, convinced it was a red herring to throw everyone off the money scent.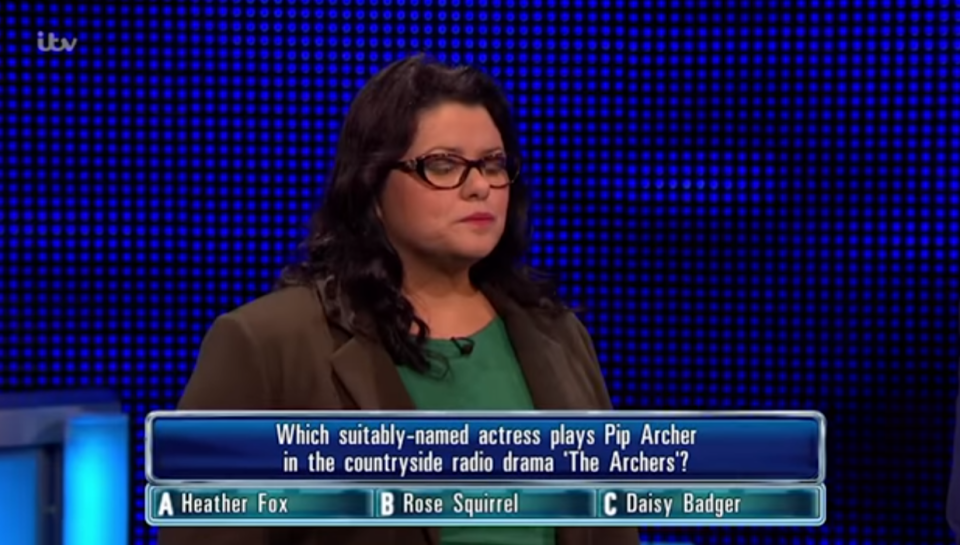 Picture | ITV
And when Barbara chose the funny name as her answer he couldn't help but mock her choice.
"Why did you put Daisy Badger? It's not going to be badger… It will be Heather Fox, one of the Fox family, like Emelia Fox," he laughed.
But it was Barbara who was left with the last laugh as "Daisy Badger" turned out to be correct.
After eating his words, Bradley was forced to admit: "That's a terrific name!"
Awkward...
The Chase continues weekdays at 5pm on ITV