'The Chase' Host Bradley Walsh Left In Hysterics After Asking THIS Rude Question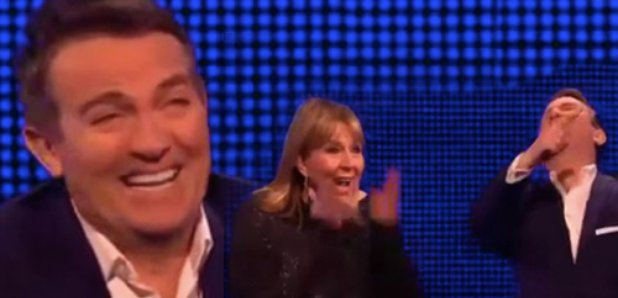 Bradley was left in fits yet again as the game show stumbles upon its rudest innuendo yet!
When it comes to cheeky innuendos, Bradley Walsh has had his fair share.
This time, the loveable host couldn't hold back the laughter as he stumbled across a rude sounding question on 'The Chase' over the weekend.
Trying his best not to have a giggling fit, Bradley asked Fern Britton: "Cock shot and beaver are terms in what game?"
Of course the terminology, which relates to Backgammon, left both the audience and contestants trying their best to muster their giggles as their brains thought of much saucier connotations.
Bradley was left in fits, as Fern desperately tried to give him some encouragement to finish the hilarious question with a straight face.
"You can do it," she laughed.
To which he replied towards the audience: "I can, if that lot would shut up and give me half a chance."
After repeating the question, he started to read out the answer options - which set him off all over again.
Oh Bradley! You've got to love him!