The Chase Viewers Noticed ANOTHER Unbelievable Name Coincidence!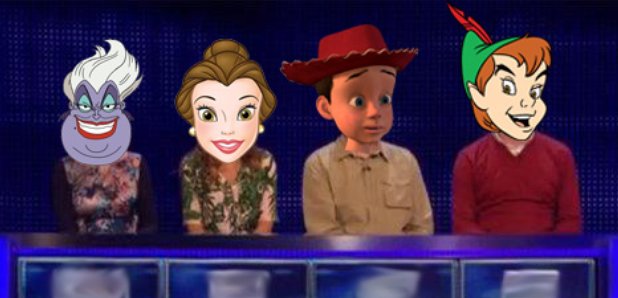 If you were watching The Chase last night you may have noticed a spooky coincidence!
Beady eyed fans of The Chase spotted a strange coincidence the other day when the four contestants on the show shared their names with Friends characters.
But now another namely coincidence has happened on the quiz show which is hosted by Bradley Walsh.
Last night's team were made up of Ursula, Belle, Andy and Peter.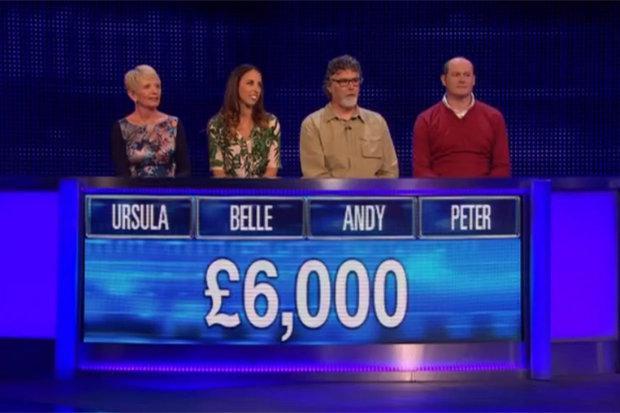 Do those four names ring familiar to you?
Well, there's no flies on the fans of the show who noticed that they ALL share their name with Disney characters.
For those who aren't clued up on their Disney knowledge, Ursula is the evil sea witch from The Little Mermaid, Belle is the princess from Beauty and the Beast, Andy is the child who owns Woody and Buzz in Toy Story and last but not least, Peter....Peter Pan!
EVERYONE ON THE CHASE HAS A DISNEY NAME, THIS IS AMAZING!! #TheChase pic.twitter.com/nEr6FLmUce

— liv / revising (@htrchai) March 15, 2017
It appears that we're watching the Disney/Pixar version of #thechase today! pic.twitter.com/uPOufW7gXR

— Sophie Barker (@SophieBarker92) March 15, 2017
Ursula, Peter, Andy and Belle. Why do all the people on #TheChase have Disney names? Last night it was Phoebe, Rachel, Ross and Joe

— Sarrah (@MissSarrah) March 15, 2017
There's never been so much talk about The Chase on the Twittersphere, which is making us think maybe the cheeky casting directors over at ITV are doing it on purpose....
What could be next....perhaps Benny, Björn, Agnatha and Anni-Frid? 10 points if you know what that theme would be!