The Chase Viewers Claim The Show Is Fixed For THIS Outrageous Reason
13 June 2017, 11:35 | Updated: 14 July 2017, 11:11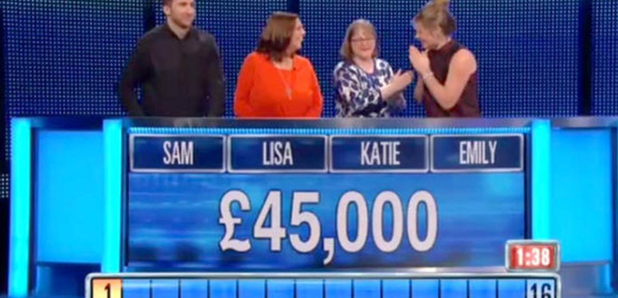 Fans are up in arms after one of the Chasers appeared to just give up.
You'd think that fans of The Chase would be happy that their show is back on ITV after its recent break. But some are now claiming that the popular quiz show is just a big old fix. And they've got one of the Chasers - The Dark Destroyer – firmly in their sights.
It all went horribly wrong on yesterday's edition of the show, when The Dark Destroyer – real name Shaun Wallace - repeatedly answered questions wrong. We thought the whole point of The Chase was that The Governess, The Beast, The Vixen and pals were meant to be founts of knowledge?
The Dark Destroyer's dismal performance included not knowing the name of football club Real Madrid's academy. He also failed to identify the items that fashion designer Sam Edelman specialises in. The contestants had no trouble with the correct answers, however. Awkward.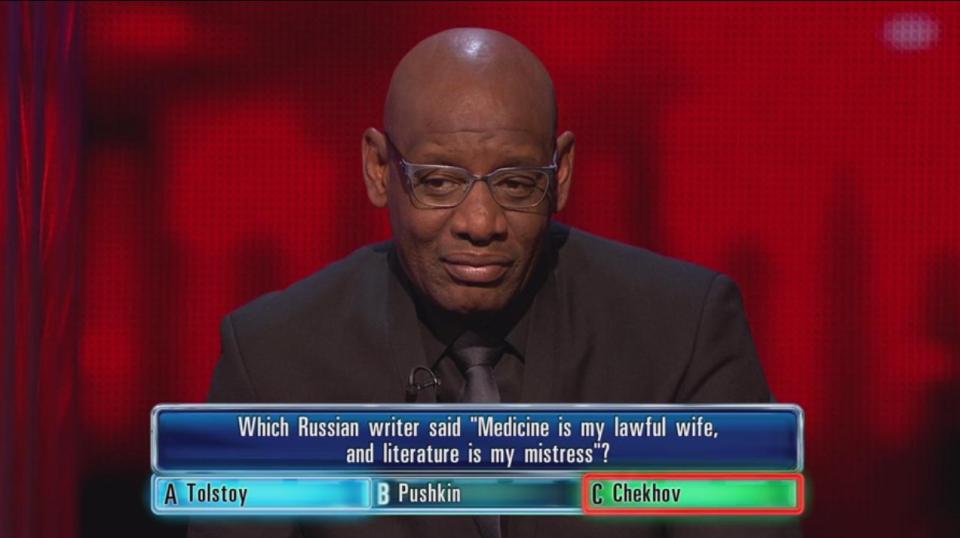 We all have our off days. Picture: ITV
But it was The Dark Destroyer's answer regarding the creator of PowerPoint which really raised the hackles of some viewers. The Chaser answered wrongly with "Apple" leading to the accusations that the show is a fix.
The challenging team ended up taking home a pot of £45,000 to share, after outrunning The Dark Destroyer by eight push backs. So they were happy.
Hannah wasn't convinced, though:
That was deffo fixed....

— Hannah Hoyland (@Han6201) June 12, 2017
Andrew was calling for action to be taken:
Shaun is absolutely awful every time, time for him to replaced.

— Andrew Bergman (@B3RGLETS) June 12, 2017
It's not the first time that The Dark Destroyer, who has been on the show since 2009, has caused controversy. In February he answered a whopping EIGHT questions wrong during the final chase, and was almost disqualified by host Bradley Walsh for buzzing in before he'd finished the question. However, the Chaser did actually go on to win.
Still, at least this is better than Rylan Clark-Neal's quiz show, Babushka. Right, Chase fans?
The Chase airs weekdays on ITV at 5pm.