This Morning Studio Turns Into A Toilet As ANOTHER Animal Poops On Live TV
5 July 2017, 13:02 | Updated: 14 July 2017, 11:11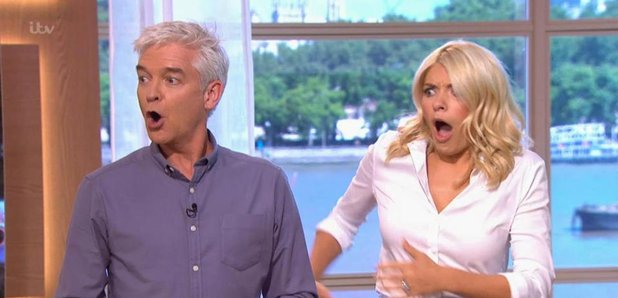 For the second day running the 'This Morning' studio was turned into a toilet after a nervous rook pooped on the famous sofa leaving Holly Willoughby recoiled in disgust.
The 36-year-old presenter was thrilled to see Helen Motteram and her famous pet, who she rescued, on the show on Wednesday but quickly changed her mind when the disabled bird - named Russell Crow - began flying into her face and she spent the rest of the interview clenched onto the arm of her co-star Phillip Schofield.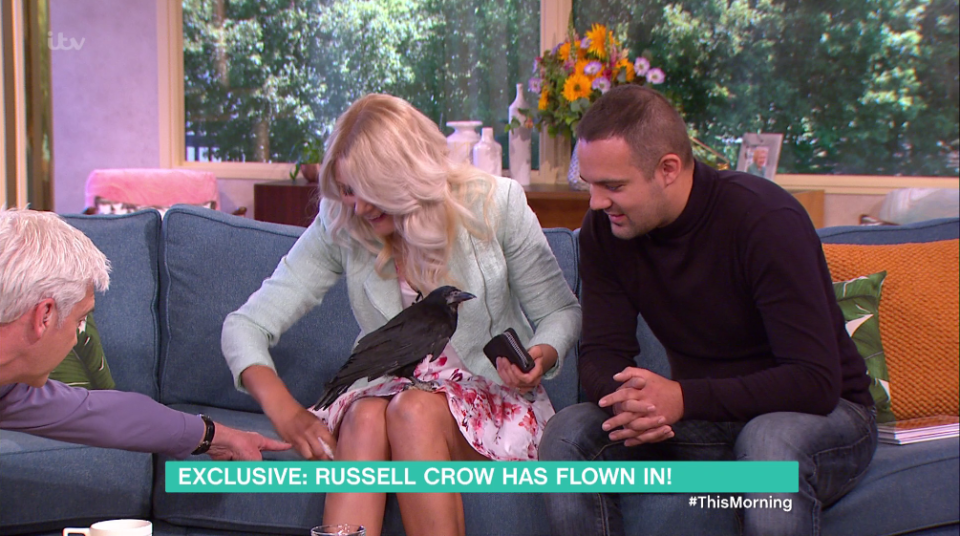 Picture | This Morning
Although she was clearly riddled with anxiety as the feathered creature hopped around the studio, dived under the sofa and nibbled on biscuit crumbs from the floor, the blonde beauty couldn't help but giggle when Russell Crow dropped a poo on the sofa.
And the bird's toilet trouble was comical timing as Holly and Phillip watched a similar situation unfold on yesterday's (04.07.17) show when a pony relieved himself on the shaggy rug - just seconds after his trainer had claimed his horse was house trained.
Phillip asked at the time: "A guide dog is unlikely to poo on the kitchen floor.
Can horses be house trained?"
As the silver fox was asking the question, the pony pooed on the studio floor, prompting the presenter to say: "Oh there we go, perfect timing, absolute perfect timing!
"I'm sure that a person who has impaired sight would find that extremely useful on the kitchen rug. Very good. I think you've proved my point here."
Meanwhile, Holly wasn't the only person who was terrified of the rook today as Rylan Clark-Neal refused to present his showbiz segment in the studio because he was so spooked by Russell Crow.
He said: "It's not that I've got anything against Russell, It's the unpredictability. Oh, [his owners] are saying, 'Oh he doesn't usual do this.' But then he's flying around."
Holly added: "He was very good for a bird, really."