TV Gameshow Wants Engaged Couples To Win Big - But There's A Catch
1 June 2017, 15:48 | Updated: 14 July 2017, 11:11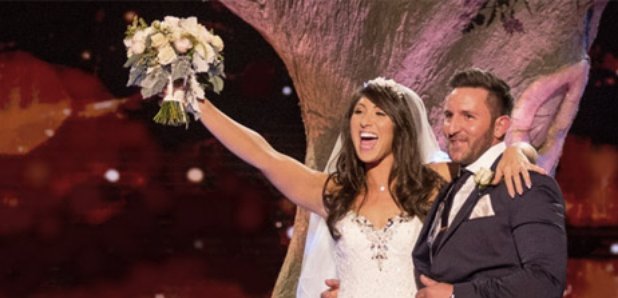 A new gameshow will give loved-up couples the chance to earn prizes for their perfect honeymoon - by competing during their wedding.
There's a new gameshow coming to a TV near you, where engaged couples can compete for big prizes to create their perfect honeymoon. But there's a catch.
Couples will need to compete on their wedding day. You still interested?
The new show, which will be titled Wedding Day Winners, will be broadcast on the BBC with plans for a Saturday night prime time slot.
Wedding Day Winners could prove to be the perfect match for viewers, as smitten pairs are joined by family and friends to battle in a series of exciting games and challenges.
One of the couples will then get to tie the knot on screen - something the broadcaster is calling a "first" in television.
Panta TV's Moira Ross told the Daily Mirror newspaper: "This is an absolute first in entertainment. We all love a wedding and this is the biggest wedding day ever, brimming with love, laughter and games."
There are already reports that it could be positioned in a time slot to replace 'The Voice, now that the singing competition has moved to final channel ITV.
Producers are already looking for engaged couples to take part in filming - which is set to start in August - with plans to air the very unique game show at some point in 2018.
The description for the online application reads: "Are you engaged? Would you and your friends and family be up for fun challenges to give you the wedding day of your dreams? Each show sees two couples take part on their wedding day. Before they say 'I Do' their friends and family must compete in a series of games to win prizes on their behalf. Each couple then go head to head for a chance to win a luxurious honeymoon. Once the games have finished it's time for each couple to celebrate at their own wedding reception."
Would you do it?