Debenhams' Cinderella Style Christmas Ad Is OUT & It Stars Ewan McGregor
10 November 2017, 09:13 | Updated: 10 November 2017, 09:18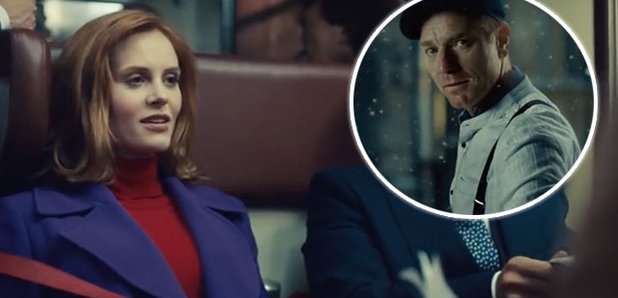 The festive advert is the perfect spin on the classic fairytale
Pulling on the heart strings of the nation with the theme of a classic childhood favourite, Debenhams is a pretty strong contender amongst this year's greatest Xmas Ad campaigns.
The modern day spin on Cinderella begins with a man who wants to talk to a lady he spots on the train, though she leaves before he gets a chance - luckily for him, she clumsily leaves her shoe behind.
He jumps on social media, on a huge hunt to find the girl with the missing shoe but it is fate that finally brings them together, when they bump into each other and share a kiss in the snow.
The fairytale ends with Hollywood star Ewan McGregor making an appearance as he finishes off the narration of the tale. AMAZING.
The campaign was created by J. Walter Thompson London and will make it's debut on TV tonight.
Watch more: