Disney Just Gave A MAJOR Hint That Bug's Life 2 Is On The Way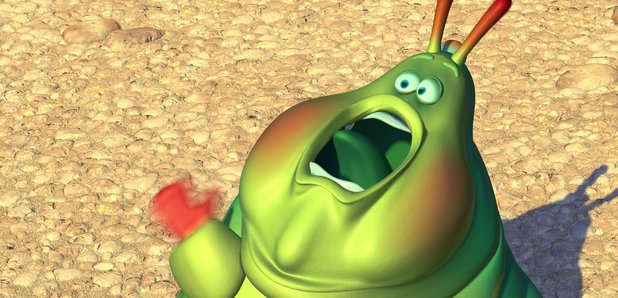 Pixar just Tweeted this big tease that a new instalment of Bug's Life could be just around the corner.
Disney seem to be in the business of making sequels and prequels lately.
With The Incredibles 2 on the way and LOTS of Star Wars in the pipeline what could possibly be coming up that will get us even more excited?
Well Pixar's latest tweet just teased fans that a Bug's Life 2 could be on the way and people are seriously up for it.
Try a new perspective. pic.twitter.com/TZpdNgyERy

— Disney•Pixar (@DisneyPixar) February 10, 2018
They shared a picture of a bug - which looks like it could be Dot! - peering over the top of a leaf alongside a caption that reads "try a new perspective".
It's vague but it's something and certainly enough to get fans fired up by the possibility of a new film anyway...
STOP PLAYING I NEED TO KNOW WHAT THIS MEANS BUGS LIFE WAS MY WORLD!!!! pic.twitter.com/VSZizqtW2E

— Britt (@ItsBritt___) February 11, 2018
ARE WE GETTING BUG'S LIFE 2?????? pic.twitter.com/gD4X6aEhpf

— joss (@ricenbeanss) February 11, 2018
Waiting for A Bug's Life 2 pic.twitter.com/QXG2NsRvr5

— Farida Firdani (@FirdaaaFF) February 12, 2018
It makes sense to announce this news now as it's been a whopping 20 years since the first film hit cinemas and little ones who attended the cinema back then are all grown up now.
Hopefully this is true and the people who enjoyed the adventures of Flik, Princess Atta and Hopper back then can take their little bugs to watch the next one!
Get your Pixar fix in Disneyland...