Disney Have Released First Pictures Of Toy Story Land And It's Magical
6 December 2017, 14:01 | Updated: 6 December 2017, 14:06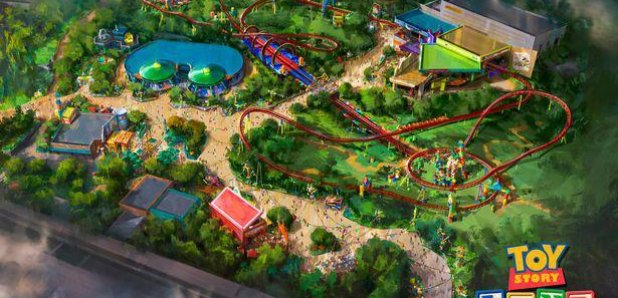 New pictures along with details of the rides have been released.
For all the Toy Story fans out there, your dream destination is in the making!
Yes, Disney will be opening a new Toy Story-themed section of Disney's Hollywood Studios in Florida next summer.
Now, Disney has finally revealed images of the theme park along with details surrounding all the features.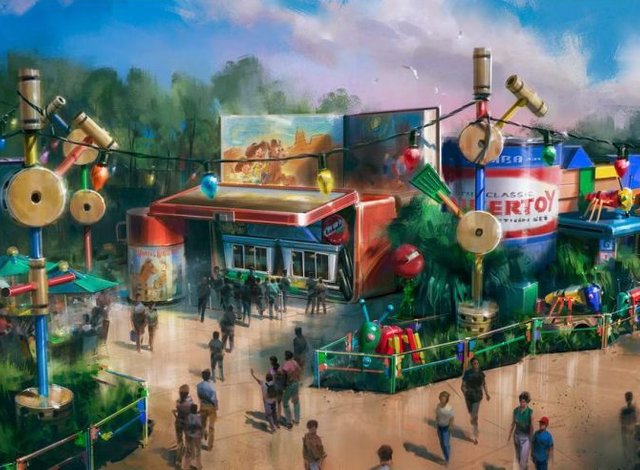 Giant Jenga sets and Woody figures are dotted around the new site, to make guests feel like they've been shrunk to the size of a toy.
Elsewhere, familiar faces such as Rex and Jessie are also brought to life, not to mention a trusty green army man who is keeping a watch over the park.
The images come from a Disney Christmas special on US network ABC, in which Hollywood Studio bosses give another sneak peak into how the park is getting along ahead of its opening next summer.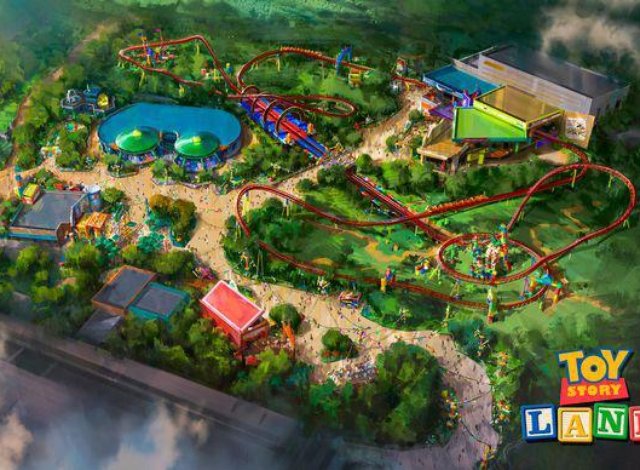 The main ride is the Slinky Dog Dash roller coaster, which appears to wind its way around most of the park and park-goers can also get on board the Alien Swirling Saucers, designed as a toy play set that Andy got from Pizza Planet.
It's also claimed that fan favourite Buzz Lightyear is set to get his own rocket ride!
Elsewhere, the park features a walk-up restaurant called Woody's Lunch Box in the shape of an oversized lunch box and thermos - just like Andy's actual lunch box!
According to Disney Parks Blog, it will include "some of Andy's favourite toys and items from his lunch."
The Editorial Content Director of Disney Parks, Thomas Smith explained: "You'll find yourself shrunk to the size of a toy to explore the world of Andy's backyard with your favorite Toy Story characters, including Woody and Buzz."
He continued, "Slinky Dog Dash will be a family coaster attraction where you'll zip, dodge and dash around many turns and drops. Alien Swirling Saucers will also be a new attraction at Toy Story Land.
"It's designed as a toy play set that Andy got from Pizza Planet, inspired by the first "Toy Story" film. Aliens are flying around in their toy flying saucers and trying to capture your rocket toy vehicle with "The Claw."
Not long now!
Watch More: