DIY SOS Viewers In Tears As Nick Knowles Transforms Paralysed Mum's Home
5 January 2018, 11:28 | Updated: 5 January 2018, 11:58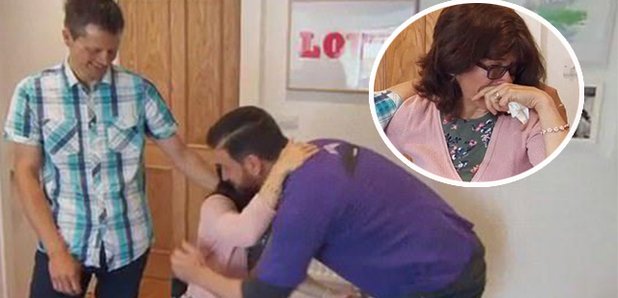 Audiences at home were left blubbing during the most recent episode of the DIY show.
Mum of four Amanda Newton, aged 45, was left paralysed when her bike breaks failed and she was left careering into a sign post at 40mph.
The devastating injury left her with eleven broken bones, a punctured lung and a broken back leaving her confined to a wheelchair since the accident in 2015.
Ever since the trauma she has been desperate to return "to be a mum again" but the layout of her home which she shares with her four teenage children and husband has left her unable to carry out her normal mummy duties.
Cue Nick Knowles and the DIY SOS team! They headed to Amanda's house to transform it to allow her to move more freely in her wheelchair and live life in her home just as she used to.
The reveal at the end of the programme is always emotional but this one was a particular tear-jerker as Amanda caught a first glimpse at the life changing transformation.
Always got to have hankies near by when watching diy sos you are modern day heroes you help people who are struggling to get their lives back

— rose McCoy (@birmanlady) January 5, 2018
Nick and team, you did it again. Reduced me to tears What an inspirational lady, and what a difference you and all the volunteers have made. Allowed her to be a mum again. Kindness beyond measure #heroes

— Liz Groom (@cambsfederation) January 4, 2018
The team made drastic moderations to change the way Amanda lives including kitchen counter tops that can be raised and lowered and added a wheelchair lift to enable her to go up and down the stairs.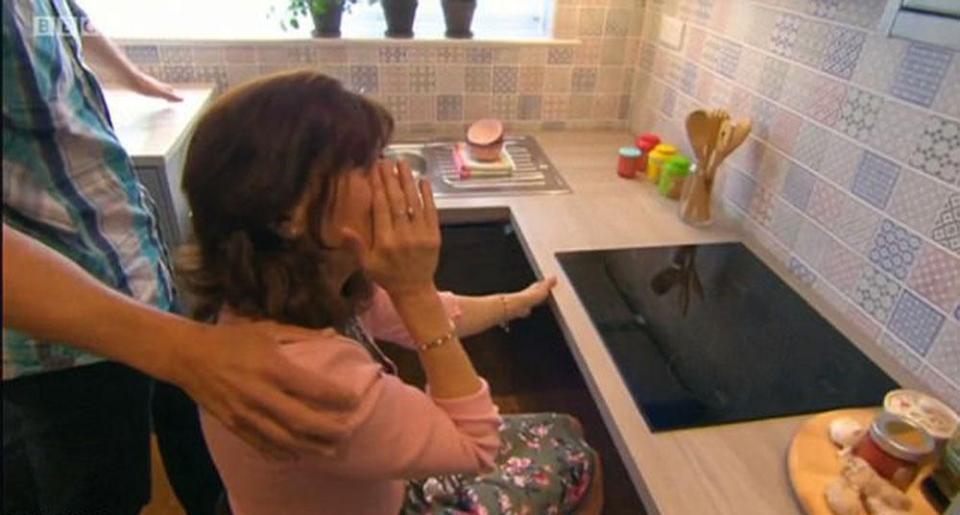 Amanda took to Twitter to express her gratitude for the home overhaul and the lovely comments she had been recieving from audiences at home.
I've just woken up and can't believe all the heartwarming comments after the showing of @DIYSOS last night for my family and myself. Overwhelmed is an understatement. The world is full of beautiful people and I want to Thank you all .

— Lifeonpinkwheels (@AmandaWorne) January 5, 2018
This nearly had us reaching for our hankies again!