Doctor Foster Fans Shocked By Cliffhanger Ending To Last Night's Episode!
27 September 2017, 10:24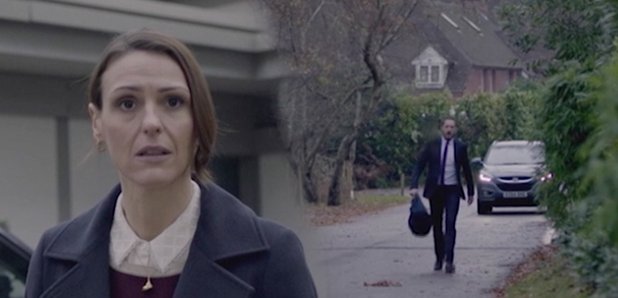 The penultimate episode of Doctor Foster left fans totally gobsmacked, but will Gemma kill Simon?
This series of Doctor Foster has been full of thrilling twists and turns but as the penultimate episode drew to a close last night fans were left totally on the edge of their seats.
The BBC drama revolves around the life of Dr Gemma Foster, played by Suranne Jones, who in the first series discovered her husband's infidelity.
This series is set two years after the revelations of the last and we've seen Gemma grapple with her former husbands return to town but last night things took a drastic turn when she was seen heading towards Simon in her car.
The episode ended just as she appeared to swerve away from Simon who was in the middle of the street but is everything ever what it seems in the world of TV drama?
Earlier on in the episode viewers saw the end of Simon's marriage to Kate after Gemma proved to her that he was still obsessing over her and he was left alone in his empty mansion after she took off with their daughter.
But despite his whole world crumbling Simon told Gemma that the only way he was going to leave the town of Parminster was "in a coffin" before taking off to track down their son Tom and try and turn him against his mother.
This certainly gave Gemma a big motive to kill Simon but could she REALLY go through with it? It's a pretty drastic move even for Doctor Foster.
We're going to have to wait a week for the next episode!