Doctor Foster Creator Mike Bartlett Just Gave This BIG Series Three Tease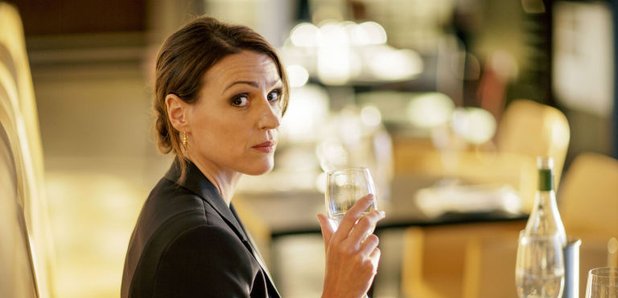 Just when we thought there was no hope of a third series, Doctor Foster's creator just gave us this big bit of hope.
Doctor Foster was one of the biggest hit TV shows of the past couple of years.
The most recent and second series which aired in 2017 gripped the nation as we tuned in to see the rollercoaster dramas of scorned Doctor Gemma Foster as she sought revenge on unfaithful husband Simon.
Despite the BBC dashing all hopes of a third series with a tweet that read ""Gone... but never ever forgotten. Thank you for joining us for #DoctorFoster", the series creator has just lifted our spirits again.
Gone... but never, ever forgotten. Thank you for joining us for #DoctorFoster. pic.twitter.com/XL5pedPnda

— BBC One (@BBCOne) October 3, 2017
In an interview with the Radio Times, creator Mike Bartlett said: "That ending of series two leaves a lot open to come back to: where has the son Tom gone and what's happening to him?
"What happens to the parents? That's the sort of story territory we'd be in, but it's not written yet.
"No one has ever put pressure on me to make more of it. I think the BBC would rather I did something new, but if we do bring 'Doctor Foster' back it will only thrive if we do it at the right time."
THE TIME IS NOW MIKE!
Fans were gripped as they followed the dramas of turbulent married couple, Gemma and Simon Foster | Picture: BBC
And these comments follow further exciting speculation from star of the programme Suranne Jones who plays Doctor Foster.
She previously told The Sun: After its ratings success last year commissioners were always keen for it to come back and although its early days they have given it the green light."
Do they know something we don't and it really IS coming back after all? We just have to know!