You won't believe what Dolly from Tracy Beaker looks like now
17 April 2018, 17:29 | Updated: 17 April 2018, 17:33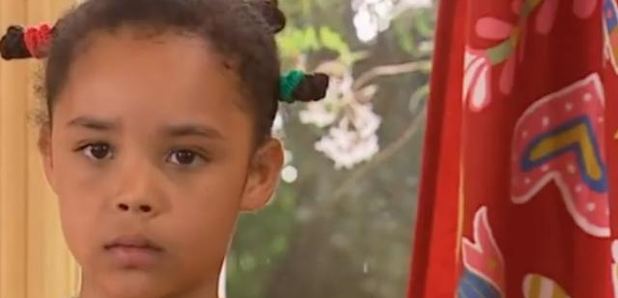 She's all grown up!
She was the adorable 8-year-old who lived in the 'dumping ground' with a bunch of others, and she saw Tracy Beaker as a hero.
And now 15 years on, Chloe Hibbert-Waters who played Dolly in The Story Of Tracy Beaker is practically unrecognisable.
Happy face! Cosy jumper courtesy of @CleeClothing #musicinbedtime #ilovesundaynights pic.twitter.com/DIogvkdS

— chloe. (@chloehwaters) November 4, 2012
She was just 8 when she joined the kids TV show in 2003, and is now an active writer and actor at the tender age of 23. Or as she defines it in her Twitter bio, she's a "bibliophile + blogger based in London".
Chilly Copenhagen! it was -3 when we took this #rundetarn #københavn pic.twitter.com/vH5B3gKnd8

— chloe. (@chloehwaters) January 17, 2016
And Chloe isn't the only star from the cast to get a glow up either, as the main character of the show, Dani Harmer is now all grown up too, with her own child in real life.
It was recently announced that Tracy Beaker is making a comeback as a single mum.
Speaking to the Guardian about the exciting news, author of the book Jacqueline Wilson, 72, said: "When I realised just how long ago it was since I wrote the first Tracy Beaker book, I thought: if we were in real time, Tracy herself would be in her 30s."
"And I've always thought that, even though Tracy had lots of problems in her life and a pretty rubbish mum who was never there for her, Tracy herself would be a good mum, no matter what."
Wonder if Dolly will make an appearance in the new series!
Watch more: