Downton Abbey film has been officially confirmed
13 July 2018, 16:44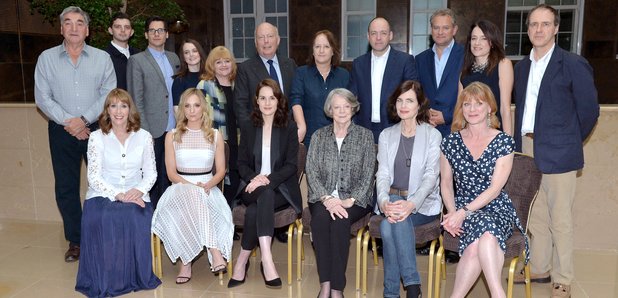 The long-awaited movie will begin filming this summer as the cast unites.
Downton Abbey is finally getting an outing on the big screen after show bosses officially confirmed a movie adaptation.
The full star-studded cast is expected to reprise their roles after creator Julian Fellows revealed the delay was due to co-ordinating schedules.
The film will begin shooting later this summer so it could reach cinemas as early as January 2019.
It was announced on social media with an image of a butler carrying a notice on a silver tray.
The snap was captioned: "Welcome back to Downton! We're thrilled to announce that Downton Abbey is coming to the big screen."
It continued: "Film production begins this summer."
One fan responded: "Is this for real? I can't wait!"
Downton Abbey launched in 2010 and ran for six seasons, including several Christmas specials.
The finale aired on Christmas Day in 2015 and tied up storylines for all of the cast. Fans have long speculated that the movie will jump forward in time as Downton Abbey anticipates the start of World War II.