New BBC drama Bodyguard: Who is in it and how many episodes are there?
28 August 2018, 14:38 | Updated: 29 August 2018, 12:56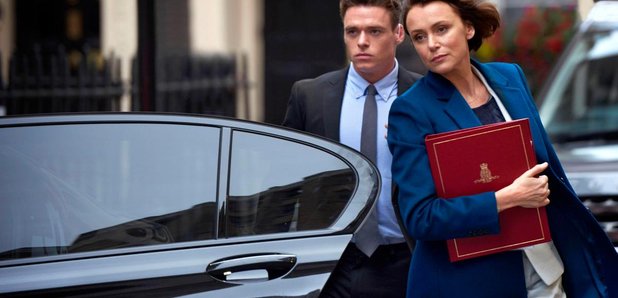 The BBC's new TV series, Bodyguard, has an all star cast featuring Keeley Hawes and Richard Madden.
The BBC's latest dark drama has exploded onto screens with a first episode that gripped fans.
The series follows a controversial politician played by Keeley Hawes (Line Of Duty) who is assigned a war veteran close protection agent to guard her from threats played by Richard Madden (Game Of Thrones).
The synopsis teasing the first episode goes as follows...
"After distinguishing himself by courageously neutralising a terrorist threat, troubled war veteran Police Sergeant David Budd of the Metropolitan Police's Royalty and Specialist Protection Branch (RaSP) is assigned as a principal protection officer to the home secretary, the Rt Hon Julia Montague MP.
"Julia is a controversial politician intent on pushing a new counterterrorism bill through Parliament which would give the security service enhanced surveillance powers. Her political ambitions make Julia a high-profile target. Dedicated to his job but concealing deep resentment of politicians following his traumas in Helmand, David's divided loyalties might make him Julia's greatest threat."
When is Bodyguard on TV?
Bodyguard will air weekly on a Sunday at 9pm on BBC One.
If you miss it while it's on TV you can always catch up at a later date on the BBC iPlayer catch up service.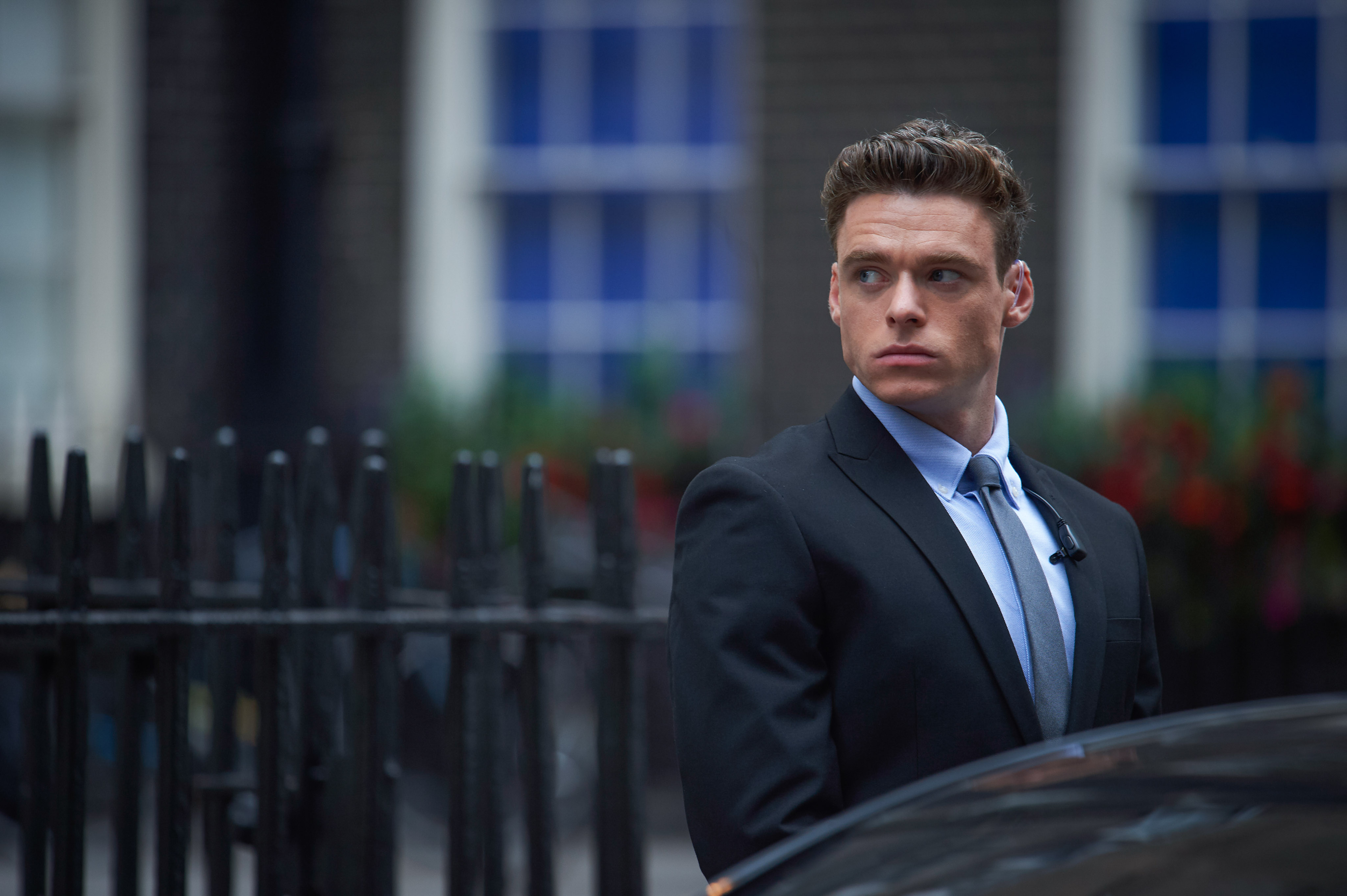 Game of Thrones heartthrob Richard Fadden stars as army veteran, David Budd | Picture: BBC
How many episodes are there of Bodyguard?
As with most BBC made dramas such as Line of Duty and Peaky Blinders, The Bodyguard is six episodes long.
The first episode of the series aired over the late August bank holiday on Monday 27th August and the last episode is due to air on Monday 1st October 2018.
Who stars in Bodyguard?
Playing the lead roles of politician Julia Montague and protection officer David Budd are Keeley Hawes, 42, and Richard Madden, 32.
Also starring in the series is Line Of Duty star Gina McKee and Peaky Blinders star Sophie Rundle.