Bradley Walsh To Be New Doctor Who Companion... But Will Something Have To Give?
22 August 2017, 07:46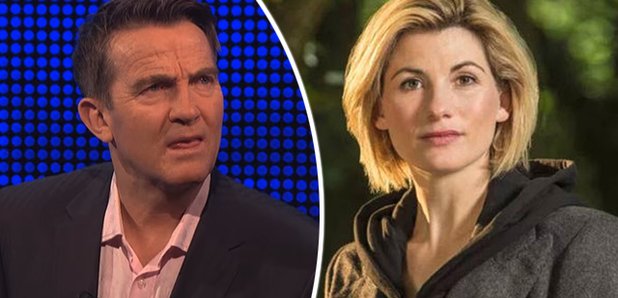 The Chase presenter is reportedly set to join the cast of Doctor Who as the new companion.
The 57-year-old comedian-turned-actor-turned-presenter has reportedly signed up to play the thirteenth Doctor's companion.
He will step into the TARDIS to accompany the first female Doctor Who - played by Jodie Whittaker - to travel through space and time. But it means he'll have to give up some of his existing presenting jobs.
According to The Mirror, the news is still "top secret" and is yet to be announced, but Bradley is said to be "thrilled" about landing the part.
A source said: "Bradley is super excited to be joining the cast of Doctor Who in such a key role.
"It means that his schedule over the coming months will be jam-packed – so he won't be able to continue with the full range of programmes he currently makes for ITV.
"But, crucially, it won't affect his role as presenter of The Chase. He loves that show with a passion and so does the audience, so he's delighted to have found a way to make it all work."
Bradley will join a whole list of actors who have played the time travelling companions, including Billie Piper, Karen Gillan and most recently, the fantastic Pearl Mackie.