David Tennant Teases The Ending Of Broadchurch Series Three!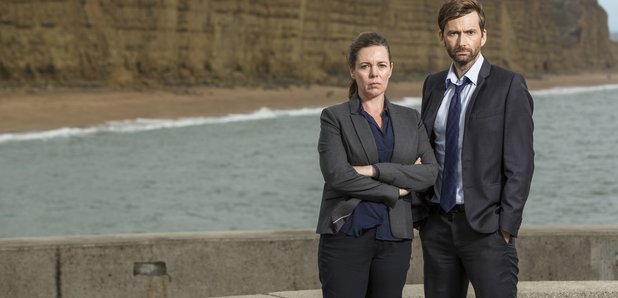 The actor promised that fans WON'T be disappointed by the ending when series three is on our screens!
David Tennant who plays DI Alec Hardy in Broadchurch alongside Olivia Colman as Ellie miller said he thinks fans won't be disappointed by how series three ends.
He said that series writer Chris Chibnall has struck the "perfect note" in creating the final episode of the story which centres around a sexual assault in a seaside town.
But when asked whether he and Colman's character could end up in a romance he dismissed the idea saying "Have you seen the series? That's not their bag I don't think".
So perhaps if you wanted an on screen romance between the pair you MAY be disappointed but other than that this series sounds like it will do justice to a story that has had viewers gripped throughout the first two series.
But the show's plot twists and turns are top secret so you will have to tune in to see the drama unfold!
There is no confirmed date for the new series yet but it is expected to arrive on screens in February.