The Date Has FINALLY Been Confirmed For The New Series Of Broadchurch!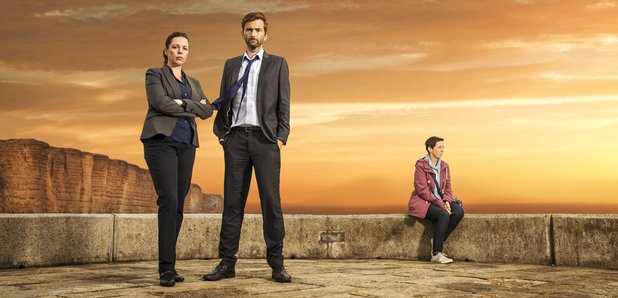 For a long time we've been asking when does Broadchurch start again and we've not got long to wait!
The secrets of the new series of Broadchurch have been tightly under wraps.
Other than the fact that Coronation Street star Julie Hesmondhalgh will be joining the Olivia Colman and David Tennant as a rape victim, we have been pretty in the dark.
Even the scripts are given codenames for secrecy, but now FINALLY we have a date that it will be returning to our screens...
9pm on Monday 27th February!
Producer Dan Winch has admitted that the cast and crew work really hard to keep details about the show a secret and that he's often "paranoid" about leaving copies of scripts lying around.
He said: "We send out scripts on email and everyone has a unique password. I'm so paranoid I will leave my hard copy script around I shred them after script meetings so I just have them on digital.
"Everything is watermarked and the sides each day have your name on them, but we have had some near misses where people have left them lying around by accident."
And Dan revealed one occasion where they were forced to take the extreme measure of shutting down an email account for fear of scripts being discovered.
He added: "We had someone who went on holiday and their laptop got stolen somewhere in Europe and we had to shut down and change the email addresses for that person."
That is SO much pressure to keep a secret! But it will certainly be worth it when Broadchurch returns to ITV on the 27th February at 9pm.