The Cast Of Buffy Reunite 20 Years On And All Look Phenomenal!
30 March 2017, 12:26 | Updated: 14 July 2017, 11:11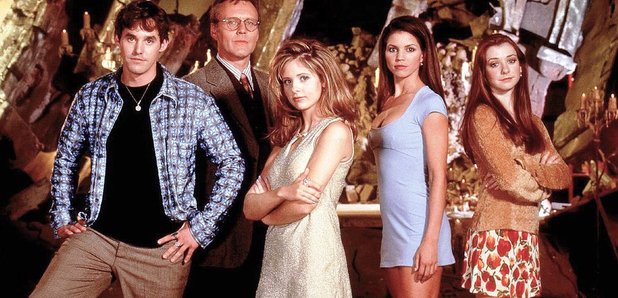 It's been a whopping 20 years since we were introduced to the town of Sunnydale and its hero, Buffy Summers!
In 1997, Buffy the Vampire Slayer exploded onto screens and has gone down in TV history as one of the world's most iconic TV shows.
It featured creepy vampires that made Twilight Edward Cullen look like a wuss and hellish creatures to make Voldemort look friendly. And the person to defeat them? One badass chick - Buffy Summers, played by Sarah Michelle Gellar.
From that day, Buffy and her sidekicks Xander (played by Nicholas Brandon) and Willow (played by Alyson Hannigan) along with her watcher Giles (played by Anthony Head) dubbed themselves the 'scooby gang' and battled to save Sunnydale from evil and became the legendary teen heroes that youngsters still love today.
As Sarah Michelle Gellar rightly puts it, setting the show on a town atop of the gateway to hell "was the ultimate metaphor using the horrors of adolescence manifested through actual monsters"
"I think that it's the hardest time of life"
Twenty years later, to celebrate two decades of vampire slaying, the cast reunited thanks to US TV mag Entertainment Weekly.
They all look so incredible, we're starting to think they might be immortal...
Seriously...is there something in the water in Sunnydale that we all need to get drinking?!
Here are some of the most drastic then and now transformations of the cast...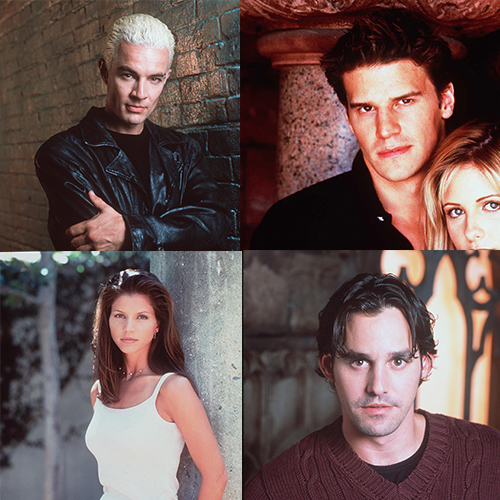 Remember (clockwise from left to right) smouldering Brit vampire Spike played by James Masters, hunky vamp Angel played by David Boreanaz, Buffy's bestie Xander played by Nicholas Brandon and high school queen Cordelia played by Charisma Carpenter?
Scroll down to see what they look like twenty years later in these incredible Entertainment Weekly reunion photos...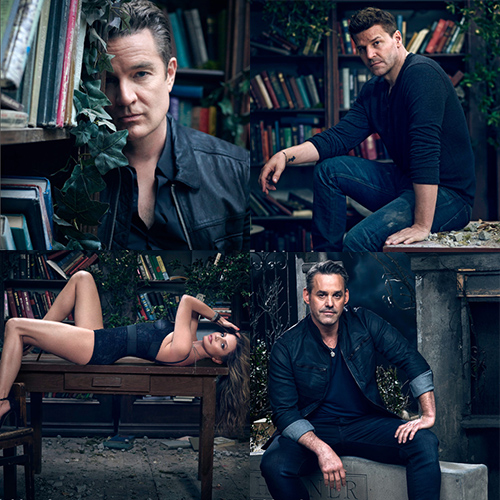 There's definitely something in the water!
And who could forget Willow? She starts the show as a geeky and unconfident high schooler who over the course of the seven series becomes vampire, witch, has her own coming out storyline and even threatens world domination.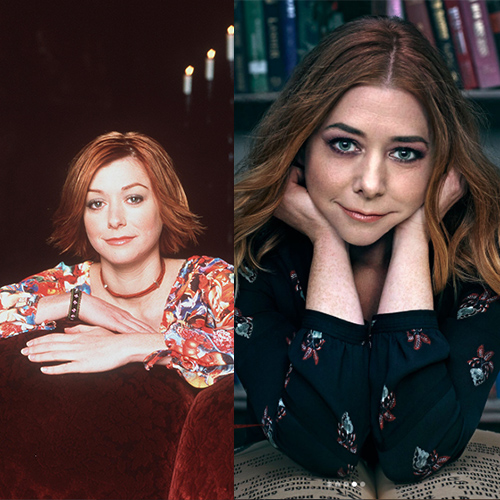 The show as a whole was the brainchild of writer Josh Wheeldon who along with the cast also attended the reunion to reflect on the power of the show.
Even he commented on how incredible everyone looked...
"This is like a high school reunion but much worse because they all still look really great, and you were hoping that some of them would puff out a bit, so you'd be the cool one."
Watch the video interview with all the cast talking about the legacy of the show below:
Sadly, the only person who couldn't make it to the reunion was Anthony Head who played Buffy's watcher Giles.
He's currently in rehearsals for a play in London and Tweeted his commiserations about missing out on the reunion.
So sad I couldn't join the reunion - wasn't for lack of trying - literally coincided with the tech rehearsal of Love In Idleness. Bummer x

— Anthony Stewart Head (@AnthonySHead) March 30, 2017
We are feeling nostalgia head to toe right now! Let's all head home, dig out the box set and watch Buffy episodes all weekend long...