Deleted Broadchurch Scene Reveals How DI Hardy's Tinder Date Ended!
19 April 2017, 16:40 | Updated: 14 July 2017, 11:11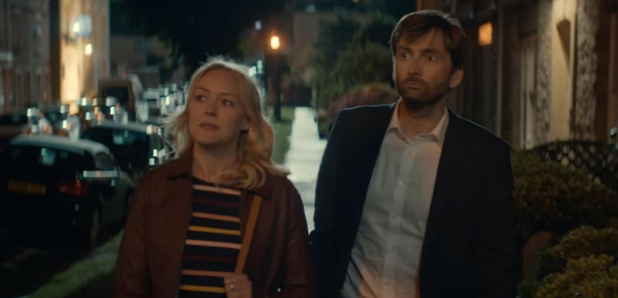 Remember DI Hardy's awkward date with Zoe back in episode four? Well now we know how it ended...
Broadchurch may have left us with a whole bunch of unanswered questions, but none more burning than how DI Hardy's Tinder date ended. And now, thanks to this deleted scene, we no longer have to leave things to our imagination.
Throw your minds back to episode four of series three, where we all saw Alec Hardy (David Tennant) awkwardly sit opposite a blonde haired Zoe whom he'd matched with on Tinder.
After admitting that it was his daughter who actually set him up on the dating site, there was potential for the date to go downhill from there.
However, judging by this deleted scene - which as released by ITV after the final episode aired - she didn't hold it against him.
As Hardy walked Zoe home, they rather unromantically discussed the case of Trish Winterman's attacker.
"It could be anyone… not you obviously," she says, only for Hardy to point out rather brusquely: "You don't know that. You don't know that I am who I say I am just from an app. I could be anyone.
"I mean I am, I'm completely who I say I am but you can't be sure, you can't be sure I'm that guy. You do need to be careful."

After some awkward 'do you want to come in' nonsense, Hardy decides that he's not quite "ready for this".
But they both decide that they'd like to meet up again. Is there hope for Hardy and Zoe yet?
We'll never know now.