Doctor Foster Series 2 Has Been Given A Release Date And It's Sooner Than You Think
24 August 2017, 08:12 | Updated: 24 August 2017, 14:12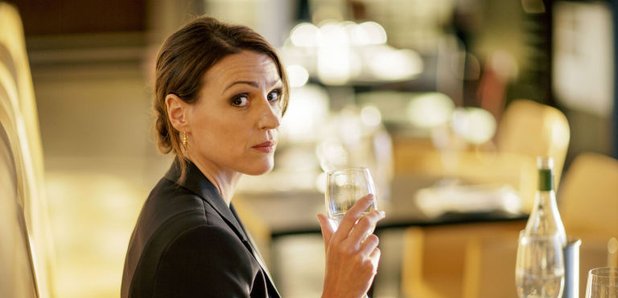 After an explosive first series two years ago, fans were delighted to discover that the show had been commissioned for a second season.
Ever since then, we've been on a countdown to when the next series will start and now we know.
Prepare your snacks because the first episode will be aired on BBC One on Tuesday 5th September 2017.
Suranne Jones is back as Gemma Foster but it looks like her character's cheating husband Simon isn't far behind her.
In the first trailer that has been released by the BBC, fans can deduce that perhaps Doctor Foster cannot escape the drama unleashed by her cheating husband and lying friends.
Turning towards the camera Gemma can be heard promising: "I don't take well to people who lie to me."
The cryptic clips takes a dramatic turn as a panicked Gemma is left asking: "What's going on?"
All of a sudden, Gemma's cheating husband Simon is on her doorstep, leaving the GP asking is he'd come to "get rid of" her.
Jodie Comer returns as Kate, the teenager Simon was having an affair with. In series one, it was revealed that Kate was pregnant, before the couple's affair was exposed. She says: "Hopefully it will be peace and quiet from now on" by she doesn't look so sure....
The trailer teases that the series will be returning to BBC One soon but with no official airdate confirmed.
We seriously need a date asap because this one is not to be missed.