Elisabeth Moss Of The Handsmaid Tale Says: 'The Best Art Comes Out Of Times Of Division'
6 June 2017, 16:02 | Updated: 14 July 2017, 11:11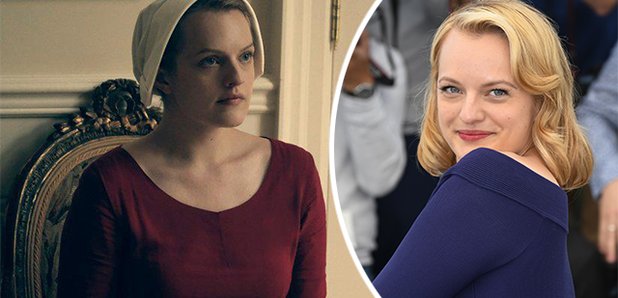 Heart sat down with Elisabeth Moss, who plays Offred in The Handsmaid Tale, who opened up about what it takes to be a woman in the film industry.
Whether you're familiar with Margaret Atwood's award-winning novel, or if you're watching the story unfold on Channel 4, then you'll know how spooky it is when you compare the plot line of The Handsmaid Tale with what's happening around the world today.
Set-in dystopian New England, a Christian fundamentalist group has taken over the government and suspended the US Constitution. Although it explores what could happen in the future under extreme circumstances, viewers can't help but let their minds wander to the election of President Donald Trump and some of his regressive Republican policies.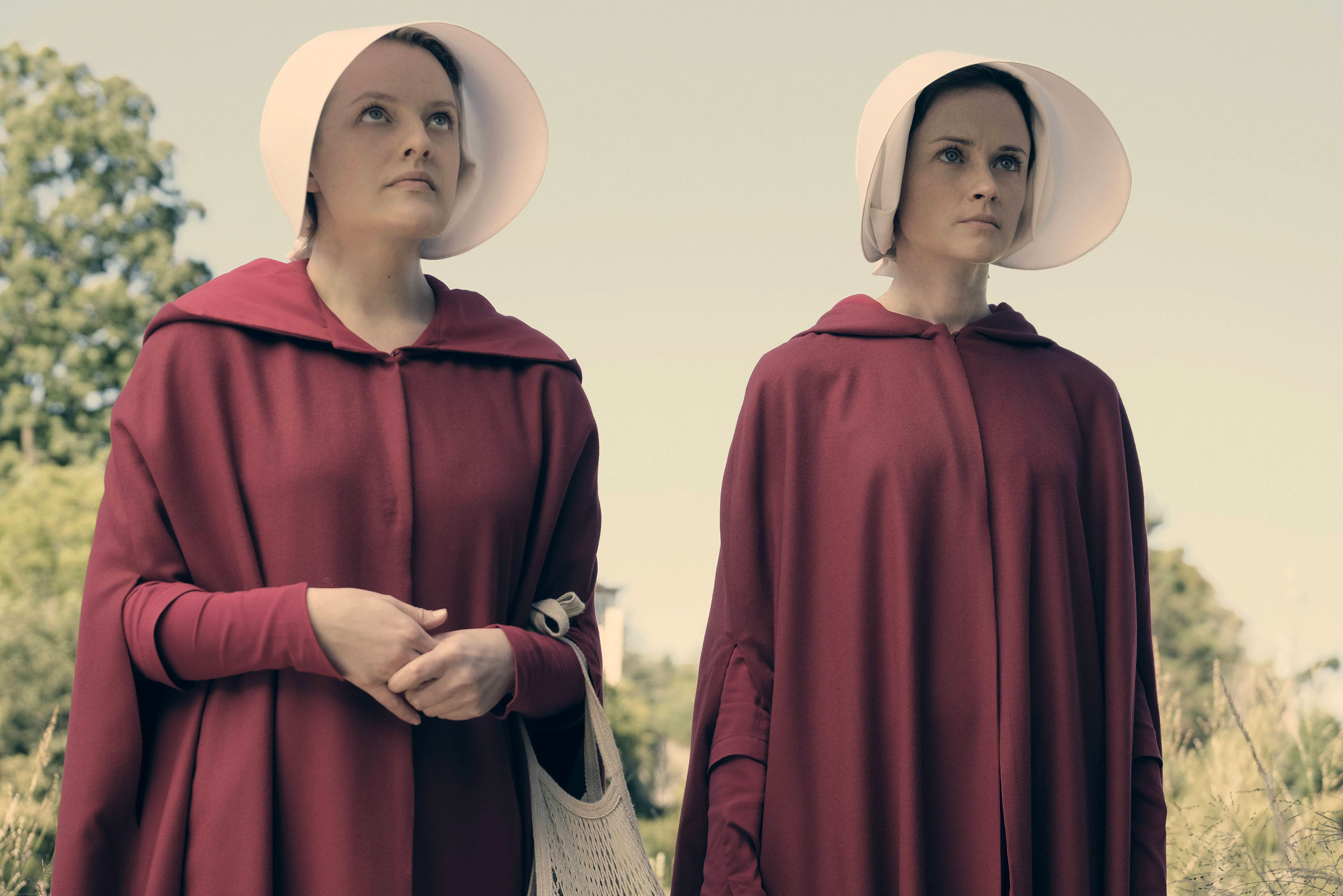 Elisabeth Moss and Alexis Bledel as Offred and Ofglen in The Handmaid's Tale. Picture | Hulu/Channel 4
"Yeah it is frightening," Moss tells Heart, "but at the same time it's really kind of a great thing that through art, we can lend voices to people who want to be heard.
"Some of the best art comes out of times of division and times of tragedy."
Of course, Attwood wrote her novel in 1985 so she couldn't possibly have known that by the time her book would be turned into a TV series, viewers would be able to relate to it as much as they do.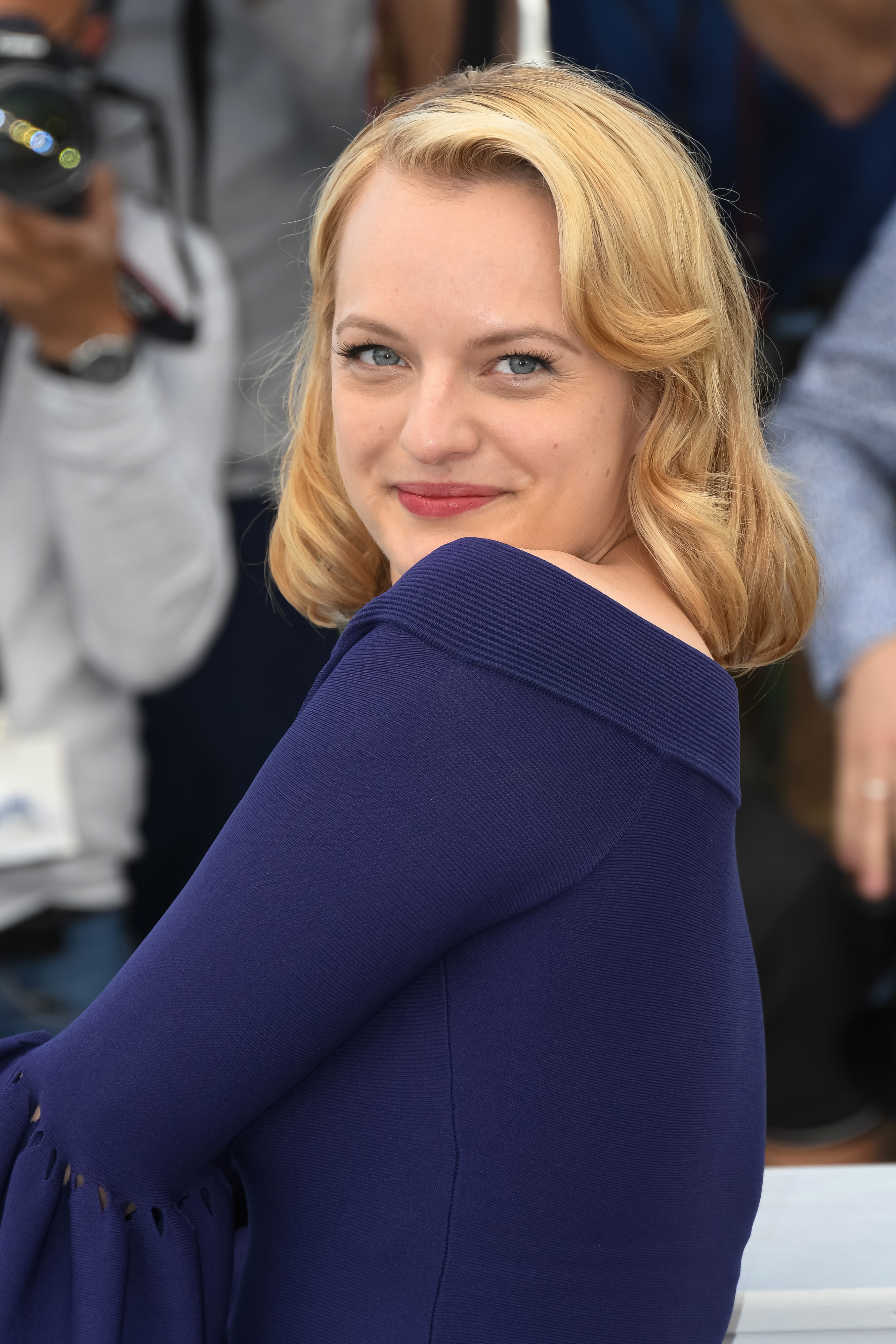 Moss promoting Top of The Lake at the Cannes Film Festival. Picture | PA
"We don't really see the show fall on any particular political side necessarily. We're feeling on the side of freedom or falling on the side of of human rights and I think that that's something that's very difficult to argue with," says Moss.
However, whilst The Handmaid's Tale shows women in a regressive light, Moss says that things are changing for women in the film industry.
With feminist voices such as Lena Dunham and Jennifer Lawrence, Moss believes that it's less about just talking about increasing the number of female producers and directors, and more about actually doing something about it.
"Now it's about action. It's about actually hiring females behind the camera, actually hiring people who are going to tell stories about women, because that's what we want to see," she says.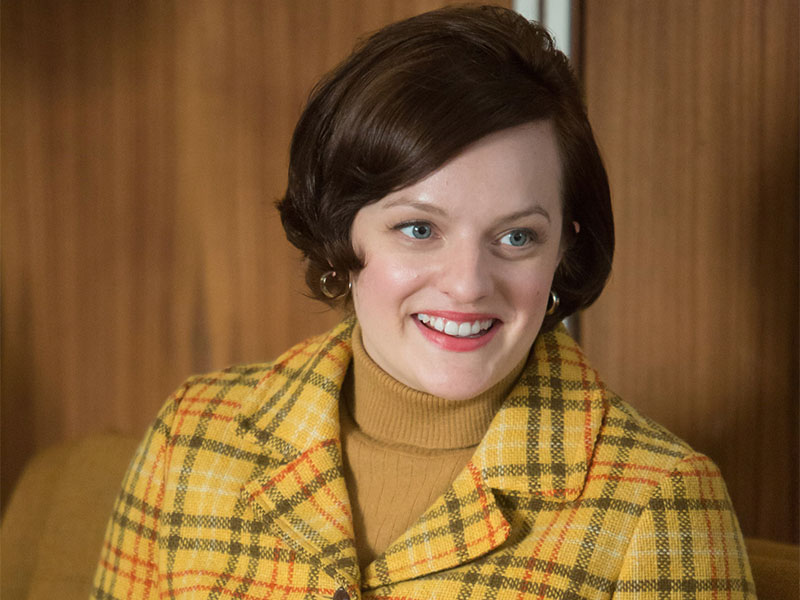 Moss played Peggy Olson in Mad Men. Picture | Lionsgate
Despite acting ever since she was six years old, of course most of us will know Moss as Peggy Olson from Men Mad from 2009 until it's final season in 2015. Does she still get asked a lot about the series that thrust her into the spotlight?
"I get really kind of excited when I hear people talk about The Handmaid's Tale obviously because it's the thing that's new and it means a lot to me that people are watching. But I understand the attachment to Mad Men and I don't blame anyone for that, you know. I think it's fantastic and there's people who are still catching up on it."
You can catch The Handmaid's Tale on Sunday at 4pm on Channel 4.