Fans Are Divided As Demelza Cheats On Ross In The 'Poldark' Series Finale
7 August 2017, 10:02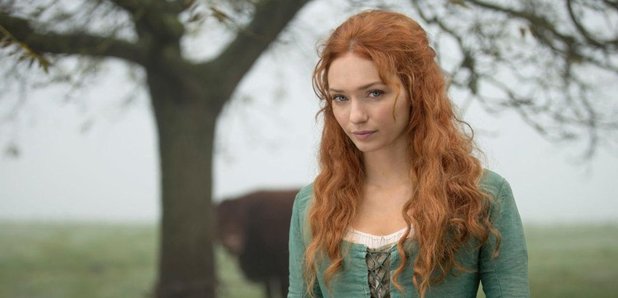 Is their marriage going to survive?
We can't believe Poldark series three is over already. But the finale certainly gave us lots to think about while we wait for the next dollop of 18th Century Cornish drama. And the biggest Sunday night shocker involved Demelza.
Ross's redhead wife made the shocking discovery that he had kissed Elizabeth (Heida Reed). (If only she knew the full story, though). Soon, Demelza (Eleanor Tomlinson) was comforting Lt. Hugh Armitage (Josh Whitehouse), who is going blind due to a degenerative eye condition.
"Shall we grant ourselves each other so I can go into the darkness knowing I have once tasted heaven?" said Hugh as he and Demelza lingered in the sand dunes. We only saw the pair kiss, though things clearly went further, judging by Demelza's guilt-wracked expression later in the episode.
Yikes, looks like Demelza has something in her eye! Luckily Armitage is on hand to help.
Oh.
Oh wait… #Poldark pic.twitter.com/t4D596zDE9

— BBC One (@BBCOne) August 6, 2017
Poldark writer Debbie Horsfield has confirmed our worst suspicions to Radio Times, however. "To me it's clear something did go on in the sand dunes," she says.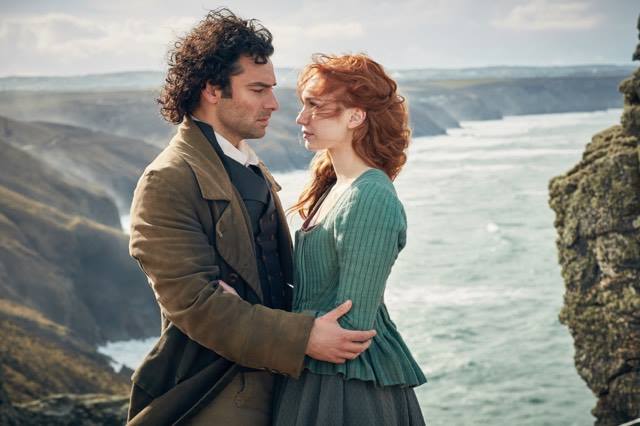 We hope these crazy kids can make it work. [Picture: BBC]
"It's never discussed. Ross never asks and Demelza never actually tells him. They will work through that particularly rather large bump in the road in other ways. But it's never explicitly discussed."
Horsfield continues: "It's a rather tragic story in the end. It's deliberately ambiguous although many viewers will draw their own conclusions but it's interestingly the lowest point of Ross and Demelza's relationship. Although by the end of the series hopefully we will feel as a viewer that there is a long journey to go on but that there is still hope."
Ross and Demelza's marriage was certainly left looking rather precarious, but viewers had mixed responses to Demelza's actions.
Some romantics were shocked.
Demelza nooooooooooo #Poldark

— Rachel Booth (@RachBx) August 6, 2017
And now you're just as bad as Ross is. I'm ashamed of you, Demelza. #Poldark

— Lori (@booklovinggal) August 6, 2017
While some thought it was fair enough, as Ross has hardly been a paragon of virtue himself.
Demelza, nooo!!!! I am shocked!!! Then again, a woman can be ignored for so long!!! #Poldark

— Dawn Griffith (@DawnMGrif) August 6, 2017
Meanwhile, Ross (Aidan Turner) helped to conceal the fact that he is really the biological father of Elizabeth's baby, Valentine. Elizabeth's husband – and Ross's arch nemesis - George Warleggan (Jack Farthing) couldn't resist gloating.
"I believe I have every reason for optimism," he taunted Poldark. "I believe I have a devoted wife, a thriving son, a fine estate and a parliamentary career which has barely begun. What is it you believe?" "That belief is a beautiful thing," was Ross's brilliant response.
We think the trouble has only just begun – and with series four confirmed for 2018, we're looking forward to it.
Read more: 'Poldark' Fans In Meltdown After Aidan Turner FINALLY Takes His Top Off Again