Fans Are FUMING At David Beckham For Revealing This Plot Spoiler
1 August 2017, 09:32 | Updated: 1 August 2017, 13:03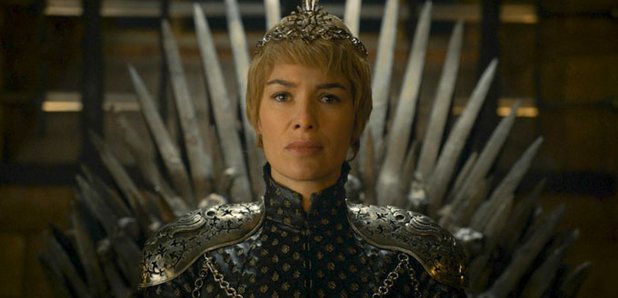 First they turned on Ed Sheeran, and now this. This article contains spoilers. You have been warned...
If you're a 'Game of Thrones' fan, it's fun to discuss the show with fellow fans. So you'd think people would be happy to know that David Beckham is as gripped by the goings-on in Westeros as the rest of us. But when Becks happened to do an Instagram story along to last night's episode, some fans accused him of posting spoilers.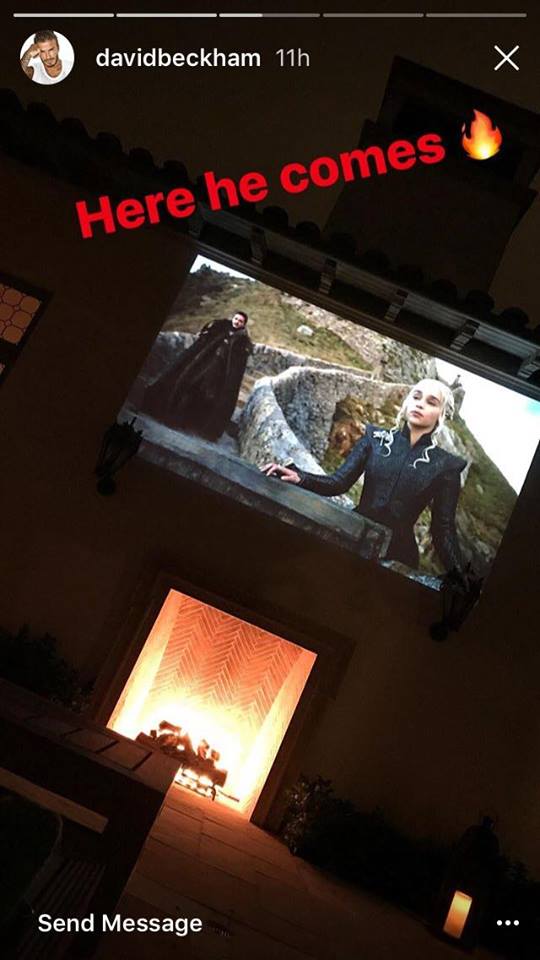 Fans are angry at David Beckham for the Game of Thrones plot spoiler. Picture | Instagram
Poor Becks. Haven't people realised by now that if you want to avoid being 'spoiled' on a big TV show, they need to stay off social media until you've watched it?
excuse me why does david beckham think it's acceptable to put game of thrones spoilers all over his insta story omg am pure fumin

— aislinn (@g0_sl0w) July 31, 2017
As if out of everyone that could've spoiled game of thrones for me, it was David beckham

— R O B Y N (@rbyndob) July 31, 2017
Read more: Ed Sheeran Quits Twitter After 'Game Of Thrones' Backlash
Meanwhile, we take a look in detail at the highlights from this week's episode, The Queen's Justice - spoilers ahead so don't say we didn't warn you!
1. Tyrion makes fun of Jon Snow
Have we mentioned that Tyrion Lannister is our favourite character? Well, he is. Tyrion (Peter Dinklage) welcomed Jon Snow (Kit Harrington) to Dragon's Stone and wasted no time in getting in a gentle dig as they had a moment on a cliff-top.
'You look a lot better brooding than I do...I came here to brood over my failure to predict the Greyjoy attack. You're making me feel like I'm failing at brooding over failure!' Well, Jon does do that 'staring moodily out to sea' thing with some style.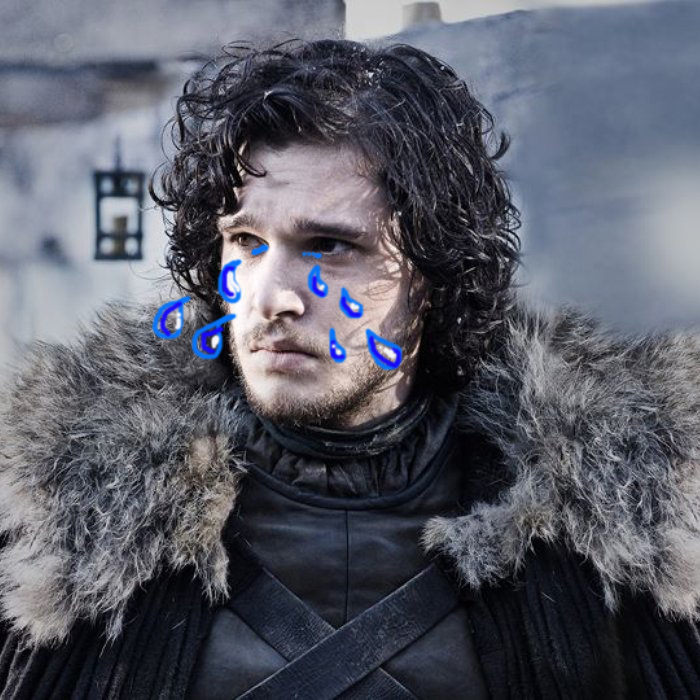 At least you've still got great hair, Jon Snow. Picture | Game of Thrones HBO
2. Jon Snow and Daenerys FINALLY met
For a long time, GoT has kept characters apart on different continents as they negotiated for supremacy. The eventual meeting between these two essentially 'good' characters was a big thrill for fans. Although Dany (Emilia Clarke) spoiled it somewhat by going off one.
'I have been sold like a brood mare. I've been shamed and betrayed, raped and defiled. Do you know what kept me standing through all those years in exile? Faith. Not faith in any gods. Not in myths and legends. In myself. In Daenerys Targaryen. I was born to rule the Seven Kingdoms and I will!' Hmm, she does have a point.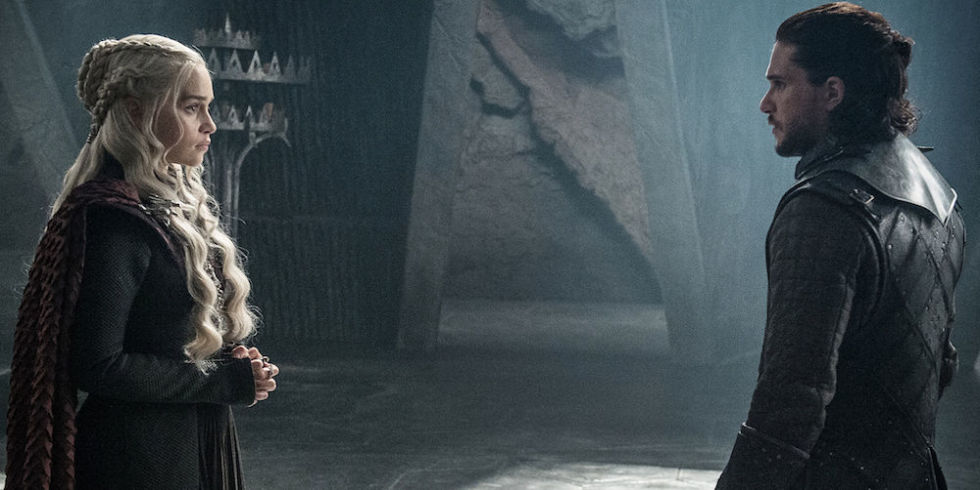 When ice and fire finally come face to face. Picture: | Game of Thrones HBO
3. Cersei reminded fans of how cruel she really is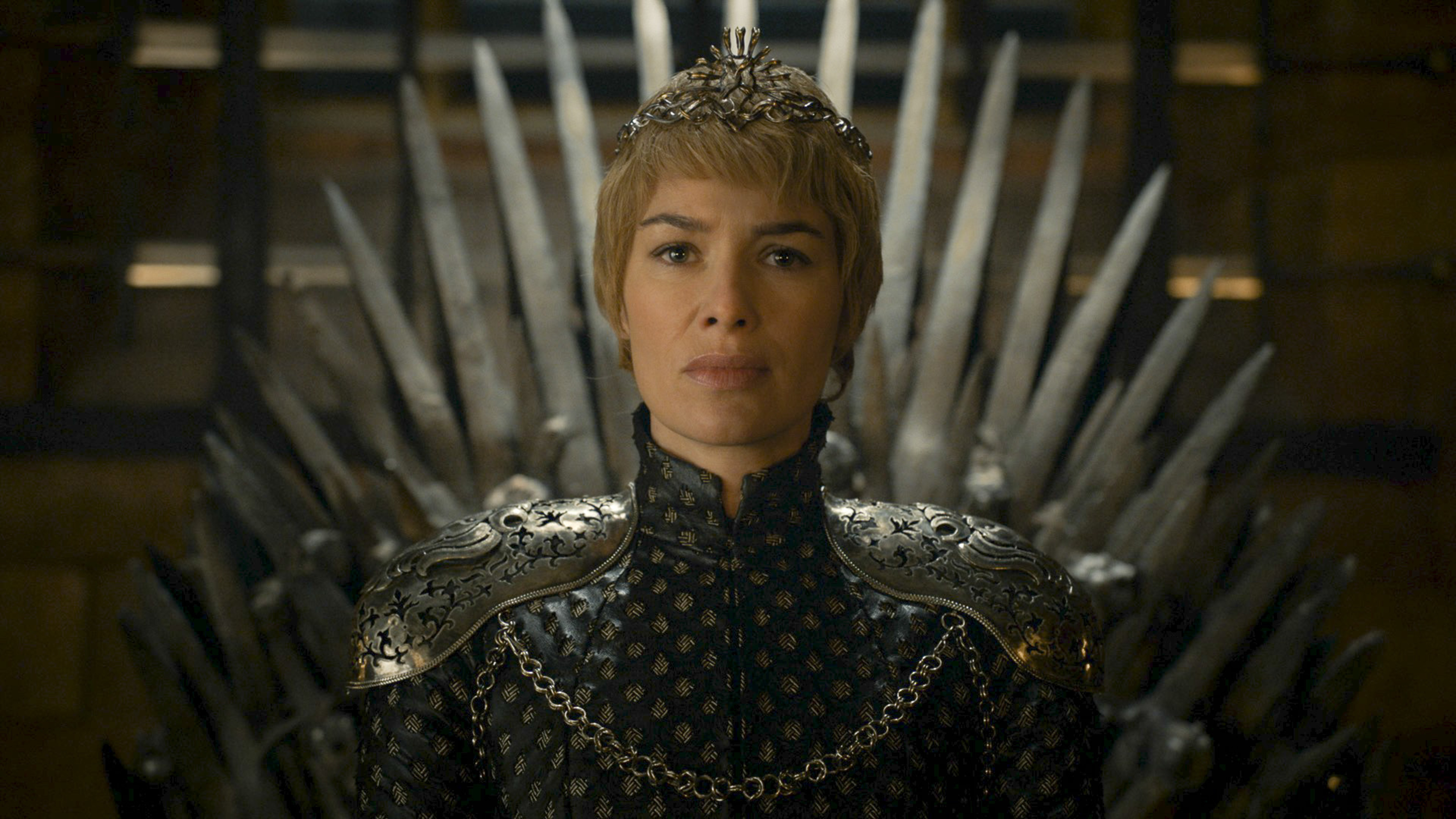 We do love her. We can't help it. [Picture: Game of Thrones HBO]
You don't mess with Cersei Lannister, as Ellaria Sand (Indira Varma) discovered to her cost. Cersei (Lena Headey) had her cruel revenge for Ellaria killing her daughter.
She poisoned Ellaria's daughter and had the two women tied up inches apart so that the mother could watch her daughter slowly die. Brutal stuff.
4. Bran and Sansa reunite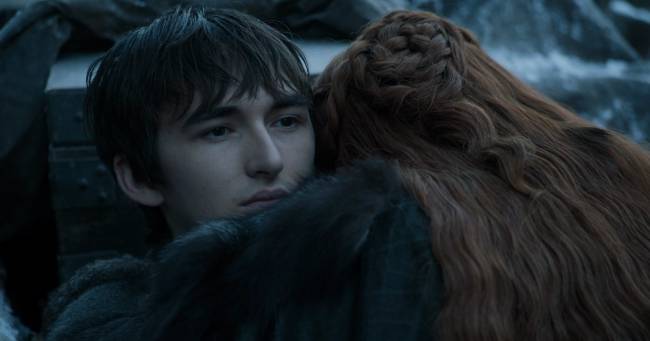 The two remaining Starks are reunited. Picture | Game of Thrones HBO
The story of the scattered Stark children always moves us. So when a barely recognisable Bran (Isaac Hempstead Wright) finally met up again with his sister Sansa (Sophie Turner), they had a lot to catch up.
No, you've got something in your eye.
5. Olenna Tyrell's epic death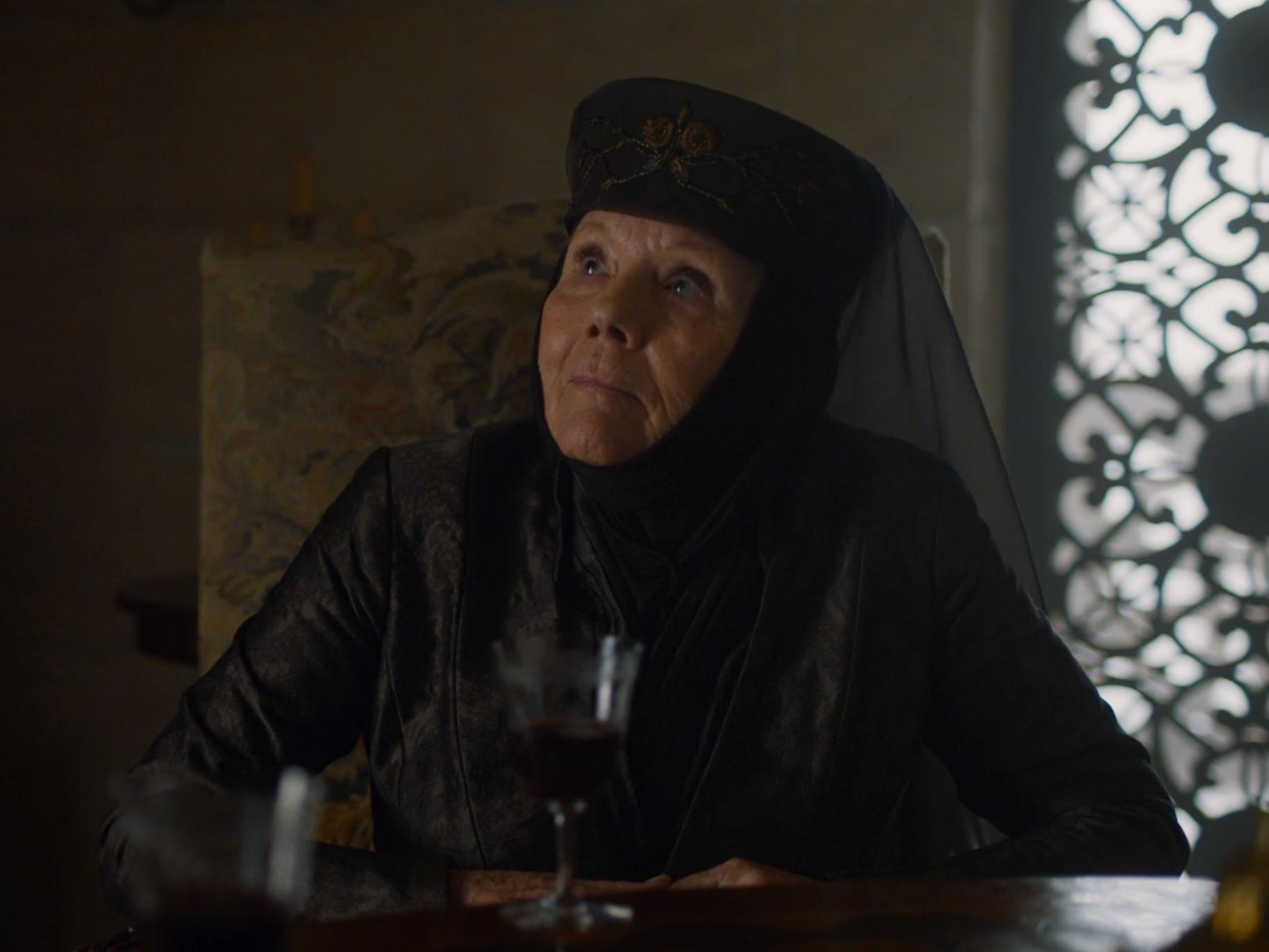 Bowing out in style. [Picture: Game of Thrones HBO]
Always handy with a quip, Lady Olenna (Dame Diana Rigg) bowed out in style when she was cornered by Jaime Lannister's troops. After drinking poison on purpose, she told Jaime (Nikolaj Coster-Waldou) that she had killed his son, Joffrey.
Her final pay-off was delicious: "Tell Cersei. I want her to know it was me." Ouch.
Roll on next Monday!