Here's Some Hot News For Fans Of 'Cold Feet'...
31 October 2017, 16:22 | Updated: 31 October 2017, 16:34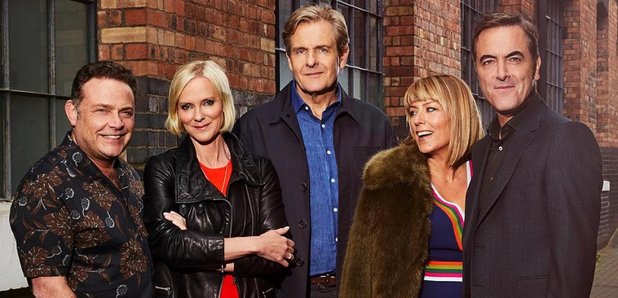 "There'll be a few laughs and tears along the way."
If you love ITV's comedy drama Cold Feet, then we have some brilliant news to warm you up. It's been confirmed that James Nesbitt and pals will return for a brand new series in 2018. Woohoo!
Originally running from 1998 to 2003, the drama examining the lives and loves of six friends returned in 2016 to a hugely enthusiastic audience. Resurrecting a show 13 years later on was a risk, but it's been a huge hit for ITV, with an average audience of 7 million viewers on its return. Next year's run will be the eighth series overall.
When we last saw the Manchester based drama, James Nesbitt's Adam had split from girlfriend Tina after confessing to infidelity with work colleague Sarah. Meanwhile Pete (John Thomson) and Jenny (Fay Ripley) renewed their wedding vows after their relationship experienced a rocky patch.
CONFIRMED - The #ColdFeet gang will be back for another series.

Cheers everyone! pic.twitter.com/0wl3zYnjRC

— ITV (@ITV) October 31, 2017
Part of the success of the revived Cold Feet has been the nostalgia factor of viewers who have grown older alongside the characters. Back in the 90s and early Noughties it reflected the messy love lives and experiences of twentysomethings.
Now it's about middle age and facing up to life as a fiftysomething, with some enduring friendships to help. The show has also introduced some brilliant new characters including Cel Spellman as Matthew, son of James Nesbitt's Adam and the late Rachel (Helen Baxendale).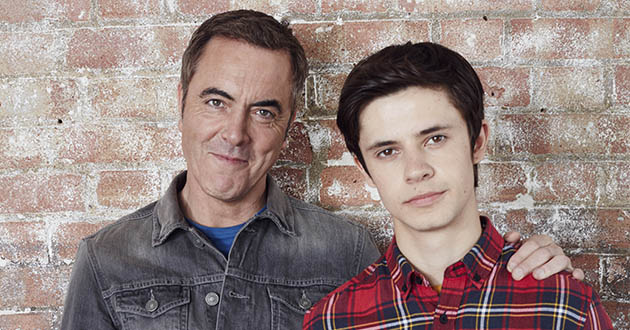 The father and son duo have been a hit with viewers old and new. [Picture: ITV]

Written and created by Mike Bullen, the new six-part series will see the return of all the main cast, including Hermione Norris (Karen) and Robert Bathurst (David).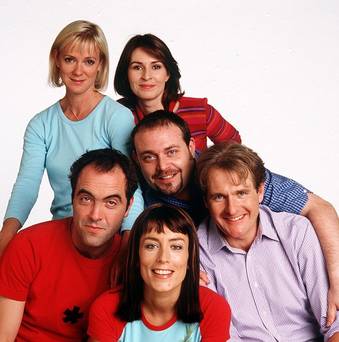 The way they were... [Picture: ITV]

Mike Bullen said: "I'm delighted that viewers still feel invested in the lives and loves of our imperfect heroes. And I'm excited that we're being given the opportunity to tell the next chapter of their stories. We've got plenty of trials and tribulations in store for them as they navigate their way through middle age, and more than a few laughs and tears along the way."
Sounds good to us!