Huh? 'Hollyoaks' Viewers Are SO Confused By Its Latest Twist
10 October 2017, 10:35 | Updated: 10 October 2017, 13:59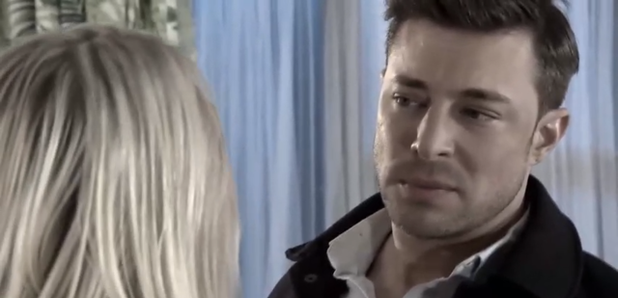 The soap's big reveal hasn't gone down too well.
Hollyoaks loves to pile on the plot twists, but the Channel 4 soap's latest shocker has fallen flat.
Viewers have followed the investigation into the murder of popular character Amy Barnes (Ashley Slanina-Davies) for months. They've seen her ex Ste Hay (Kieron Richardson), who is also the father of her children, face prison time for the crime.
Then there was the recent revelation that Ste's boyfriend Harry (Parry Glasspool) had argued with Amy on the night of her death, knocking her to the ground. But in a cunning double bluff, the show then used a flashback to reveal that guilty Harry hadn't actually killed poor Amy. (Are you keeping up?).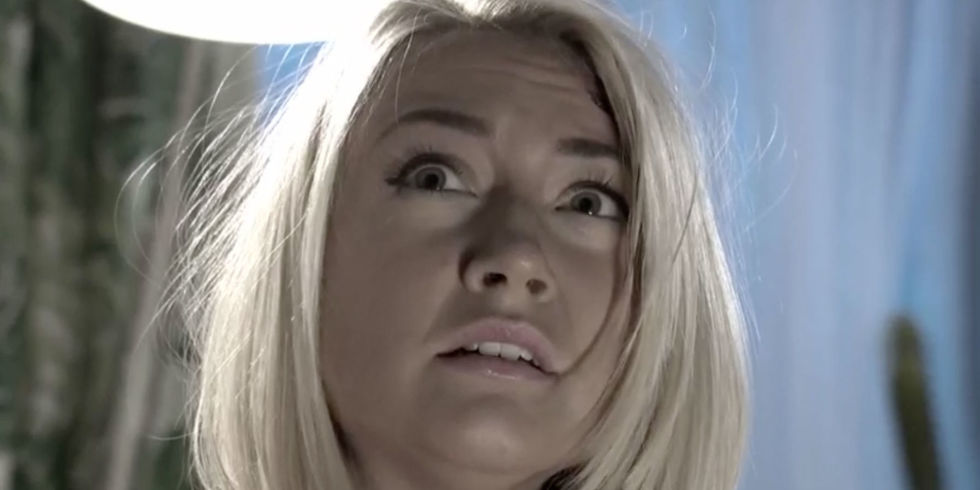 We're confused too, Amy... [Picture: Lime Pictures]
The flashback showed that somebody else entered the flat while Amy was still alive, and we didn't know who that was until last night. A special episode focused on the show's only surviving original character – aka the Ken Barlow of Hollyoaks – Tony Hutchinson (Nick Pickard).
A distraught Tony had thrown out his son Harry after he learned of what happened on the night Amy died. But ANOTHER flashback then revealed what actually happened.
Harry had left a dazed Amy lying on the floor, but then her new husband Ryan Knight (Duncan James) came in.
She had a voicemail from him, revealing he'd accidentally butt-dialled her while having sex with Kyle (Adam Rickitt). Whoops. Furious he could do that to her on their wedding night, Amy threatened to tell everyone he was gay.
An in-denial Ryan told her to "shut up" and brutally strangled her. But Hollyoaks viewers weren't buying this latest development, wondering how the police could have missed such a major detail after claiming Amy had died from a blow to the head.
I'm still shook if he strangled her why did they think she was killed with a blow to the head there's a lot of mistakes here #Hollyoaks

— emiley louise (@emiley_louise) October 9, 2017
What if it takes another 6 months to find out Ryan almost killed her but didn't and then someone else came along #HollyoaksWhoKilledAmy

— Charlotte (@xoohCharlotte) October 9, 2017
Perhaps this detail will finally somehow emerge, letting guilt-ridden Harry off the hook? Or maybe the Hollyoaks writers have tied themselves in so many knots that even they don't know what's going to happen next?!