Kelly Brook Lands Her Dream Role In Midsomer Murder Only It Doesn't Last Long
23 August 2017, 07:41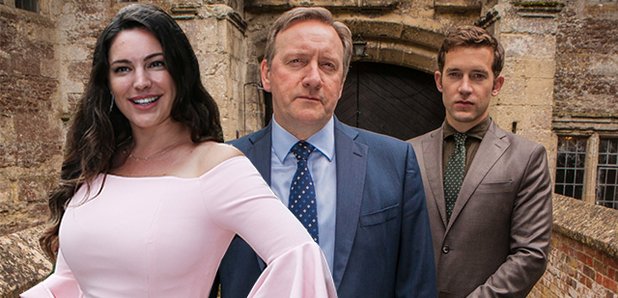 Kelly Brook has always said that she'd love to be in the murder mystery series on ITV.
Kelly Brook has found herself her dream job in ITV's Midsomer Murders... only to to be killed off pretty damn quickly.
The 37-year-old model has previously said that her dream TV role would be on the murder mystery series, once announcing that she wants to "go and die in an episode of Midsomer Murders as that's the show I love most. I can't think why they haven't asked me yet!"
And die, she shall.
After being approached by show bosses, Kelly will be appearing as a character called Laurel who is a wedding guest at a ceremony also attended by detective John Barnaby (Neil Dudgeon).
Guests soon realise that Laurel is missing during a fireworks display leaving Barnaby to solve her murder.
Speaking to the Daily Star, show runner said: "Kelly was thrilled to be on Midsomer. It's been her dream to get on the show and be killed off."
It's not the first time the model has turned her hand to acting, as she has also appeared in the 2004 movie School Of Seduction before taking on a role in 2010's Piranha 3D.