This Harry Potter Star Is Back On Our Screens And TOTALLY Unrecognisable!
4 January 2018, 15:08 | Updated: 4 January 2018, 15:12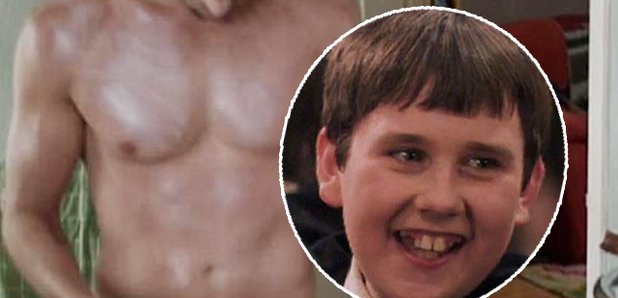 Matthew Lewis famed for playning Neville Longbottom has had a serious glow up and it's driving fans wild.
He may have been known for his stint as Neville Longbottom in the Harry Potter films, but actor Matthew Lewis has grown up a lot since he first starred as the chubby teen 17 years ago.
Viewers of Girlfriend were given a pleasant suprise last night when the hunky actor made an topless appearance in the drama after what must have been some serious hours spent at the gym.
With not an ounce of baby fat in sight, the actor who is now 28-years-old, had fans swooning with his sizzling cameo in the first episode and fans wasted no time taking to Twitter to share their delight.
Matthew Lewis gets better looking every time I see him #Girlfriends

— Sophie Clare (@MissSophieClare) 3 January 2018
phwoaaaar, @Mattdavelewis is looking SO good #Girlfriends

— Shannon Ricard (@keeprollin_) 3 January 2018
Oh hello neville Longbottom! #Girlfriends

— Charlotte (@itsacharlotte13) 3 January 2018
Omg is that the guy from Harry Potter?? #Girlfriends

— Kathy (@KC_Friendie) 3 January 2018
@fountain1987 #girlfriends *swoon*

— Ben Kirkham (@twin_dilemma) 3 January 2018
Now he's grown up we can't get enough!