The Peaky Blinders Are Back! Here's A Sneak Peek Of Tommy Shelby On Set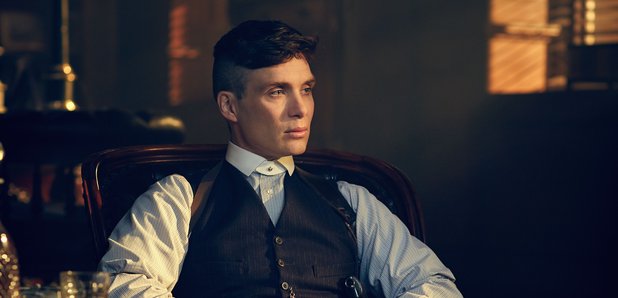 The boys are back in Brum! And we can't wait for Peaky Blinders to be back on our screens.
They're TV's most notorious Brummies and soon they'll be back on our screens for series 4 of Peaky Blinders.
Yes, it's the Shelby brothers!
And we can't wait until Tommy Shelby (played by Cillian Murphy) and his gang are back on our screens after last season's cliffhanger finale.
We left the Tommy alone in his country estate after the rest of his family had been carted off by the police.
But if these sneaky photos are anything to go by, then it looks like Tommy will have his family back out of police custody!
In these on set pictures we can see Cillian Murphy standing alongside actor Paul Anderson who plays Arthur Shelby.
Trying to not freak out over these photos of them filming the new series of Peaky Blinders rn pic.twitter.com/xGJCrVytvz

— . (@JessBellerin) March 20, 2017
Some more photos, which have emerged on Peaky Blinders fan Twitter account, Pesky Blunders, show Liverpool transformed into 1920's Birmingham while filming takes place.
Read more on today's filming of Peaky Blinders in Liverpool in @rozlaws article @birminghammail Photo @LivEchonews https://t.co/zoPEb029dP pic.twitter.com/Zjbf8LaUpY

— The Pesky Blunders (@peskyblunders) March 20, 2017
And if none of that gets you excited this should. Paul Anderson has Instagrammed a picture of his famous flat cap complete with peaky razor blade with a caption that simply says 'Season 4'.
But four months is FAR too long to wait! Hurry up please boys, we just can't wait much longer...