6 Major Plot Holes In The Replacement That Made A Disappointing Ending
15 March 2017, 11:31 | Updated: 14 July 2017, 11:11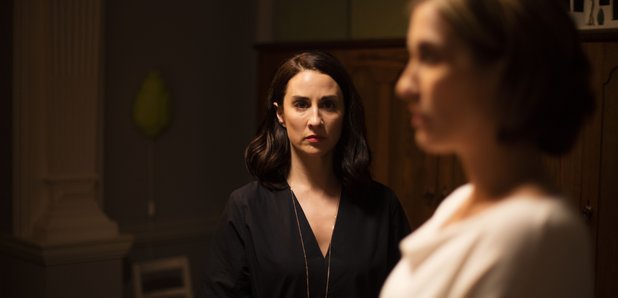 Viewers have been left in a state of disappointment at the final episode of the BBC's psychological thriller, The Replacement. *Major spoiler alert* You have been warned...
For three weeks, the show has had us on the edge of our seats, torturing us with anticipation over whether architect Ellen Rooney (Played by Morven Christie) would finally expose her maternity leave replacement, Paula (Vicky McClure).
So you didn't think things could get any more tense?
Just. You. Wait. #TheReplacement pic.twitter.com/EnXxAtNnJG

— BBC One (@BBCOne) March 14, 2017
It turned out that Paula was a grief-stricken mother not only desperate to swipe Ellen's job but also her family.
But thanks to a few plot holes in the final ten minutes of the third episode, fans were left annoyed and angry at the unbelievable ending.
1. Why did Ian leave the baby on the window sill?
Ian is obviously very concerned for the safety and welfare of his daughter Lia, so why on earth did he leave his baby on the windowsill? What if Lia had wriggled and fallen off? Let alone someone stealing her. Sweet lord above, he's not exactly the model father is he?
2. Ellen's miraculous recovery from the overdose
so twenty tablets made Ellen doze for about five minutes and wake up as a car mechanic #TheReplacement

— OrlaMax (@max_orla) March 14, 2017
It was terrifying viewing when Paula trapped Ellen in her car in a locked garage and forced her to swallow a bottle of mysterious pills. As we watched her drift in and out of consciousness, we found ourselves gripped with the loss of hope. Then, unbelievably, Ellen regained consciousness enough to throw herself at the car windows, hot-wire a car, explode the airbag using a torch and drive to the library to save her child. Sorry, writer Joe Ahearne, we don't buy it.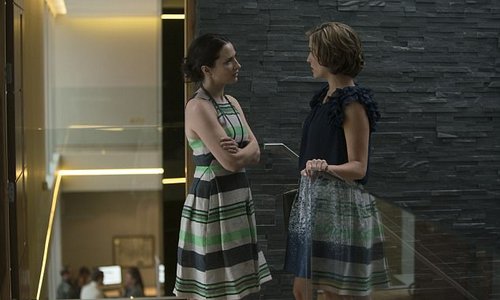 Picture | BBC
3. How did Ellen know to hot wire a car?
Just to reiterate: she hot wired a car. It's not something your average Joe knows how to do, let alone a scared, drugged up architect. Sorry but we're not having it.
Disappointed with #TheReplacement finale. Recovered from a near-fatal overdose well enough to magically hot wire a car? PLEASE.

— Anna B Gillespie (@AnnaBGillespie) March 14, 2017
4. Where was the evidence that Paula took baby Lia?
The whole storyline has been based on the premise that all evidence suggests that Ellen is on the brink of insanity and that her obsession with Paula is a fantasy. And how come everyone suddenly believed that Ellen was sane, despite police finding her with her baby at the same place her best friend "killed herself", despite her husband reporting that Ellen has stolen the baby? Too many questions were not answered.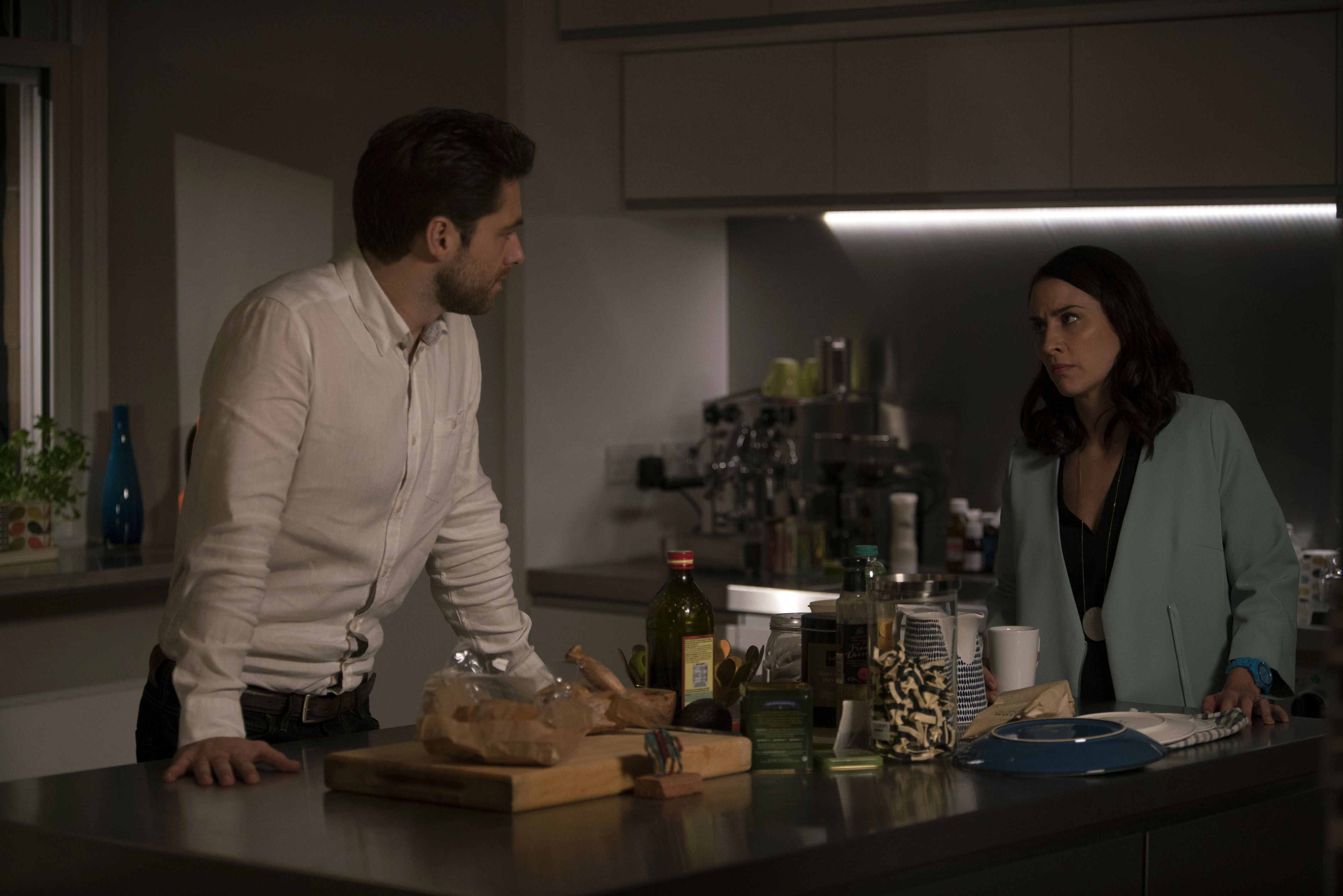 Picture | BBC
5. Why did Paula need to kill Kay?
We'd been waiting throughout the whole mini-series to find out if Paula had killed Kay and, if she had, why? Paula told Ellen she had killed Kay because she "Wouldn't shut up about Caris," Paul's dead daughter. What was she saying to warrant death? Why did Kay call Ellen to the library in the first place? Why did Kay keep going on about Caris? Why? WHY?
6. Did Ellen and David end up together?
Ellen was insistent that there was no romantic link between Kay's husband David and herself. But when the final scene saw Ellen and Lia playing by Kay's memorial and David was seen in the background, were we supposed to believe they're an item? Nope, we're not having it.
Is Ellen reading to 2 babies here?? 2nd one David's?? #TheReplacement pic.twitter.com/ybEeFGto5f

— Heather M (@Heatherjane0) March 14, 2017
Don't worry, disappointed fans, because bosses have confirmed that The Replacement won't be returning for a second series.