Poldark Fans In Meltdown After Aidan Turner FINALLY Takes His Top Off Again!
19 June 2017, 12:21 | Updated: 14 July 2017, 11:11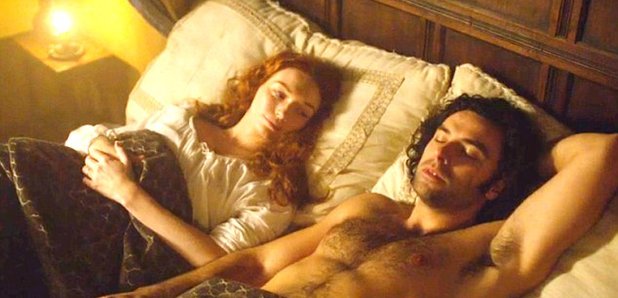 This week's episode sent viewers into a frenzy after a triple whammy as Ross and Demelza's brothers all went TOPLESS. We didn't know where to look!
We've been waiting a long time to see Ross Poldark aka Aidan Turner to go topless once again, scything in the fields under the blaring sun... is it us or is it hot in here?
Okay, so Ross didn't go topless in the fields but within the first 10 minutes of the latest episode, we did get to see him shirtless in bed with his wife Demelza and - oh my.
Putting their differences aside, Ross tells his red-haired wife: "I am a respectable country squire now with a home, a mine, a family, a wife. I shall make the most of what life has to offer – especially you."

Understandably, one flustered viewer said they they would be complaining to the BBC about how irresponsible it was for the broadcaster to show the episode during a heatwave.
The shirt is off .. I repeat the shirt is off . This is not a drill #Poldark

— Lor (@monkeygirl25) June 18, 2017
13 minutes into #Poldark, and we've had a shirtless klaxon & I want to punch George & Elizabeth simultaneously

— Sarah (@xsarahj) June 18, 2017
Ep 2:
Shirtless Sam: Phwoar.
Shirtless Drake: Phwooaar.
Shirtless Ross: Phwooaaarr!
Shirtless Ross: Phwoooaaarrr! (Cos once is never enough)

— Naughty Poldark (@50ShadesPoldark) June 18, 2017
One viewer even suggested that there should be a "Poldark's got his shirt off" klaxon that should be sounded every time this happens.
Whilst we agree with this viewer, we reckon it should just be extended to every topless scene because it wasn't only Turner who treated viewers to an eye-full, but also Demelza's brothers - and new comers to the show - caused an unexpected frenzy.
BRB. Off to Cornwall. #Poldark pic.twitter.com/JaucoUbHkt

— BBC One (@BBCOne) June 18, 2017
It all started when Drake Carne, played by Harry Richardson, was bathing in the river.
It's needless to say that after he was spotted by servant Prudy, we were all Prudy...
Watch out boys! Prudie's single and ready to mingle. #Poldark pic.twitter.com/l0xtiw7Udx

— BBC One (@BBCOne) June 18, 2017
And then as if our weak hearts couldn't handle any more, Drake and his older brother Sam (Tom York) took a shirtless bathe in the sea and, well, the rest is history with the viewers.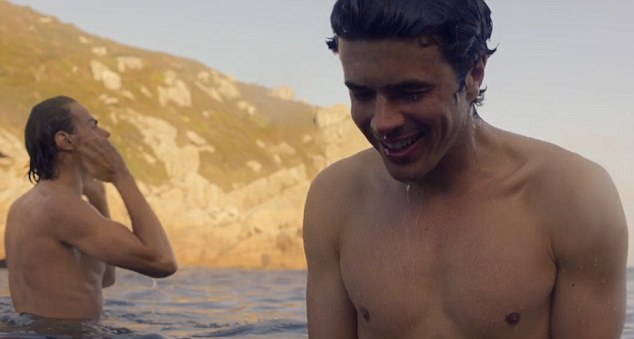 Sam (Tom York) and Drake (Harry Richardson) bathe in the sea. Picture | BBC
Poldark returns on Sunday at 9pm on BBC One.