Poldark Tames A Horse With His Eyes And Fans Can't Cope
12 June 2017, 10:28 | Updated: 14 July 2017, 11:11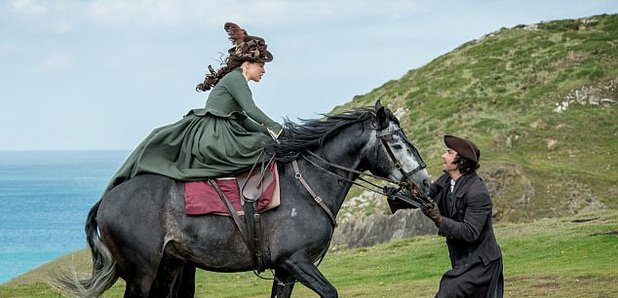 Poldark is back on our TV screens and with an opening scene that sees Ross tame a horse with a look... well, this can only be explosive.
Our relationship with Ross Poldark has been under strain somewhat after the second series, where our hero betrayed his wife, Damelza, for a night of passion with his former flame, Elizabeth. Damelza may have forgiven him, but we're not so sure.
So when the opening scene saw a panicked - and pregnant - Elizabeth lose control of her horse, we weren't sure what to make of it.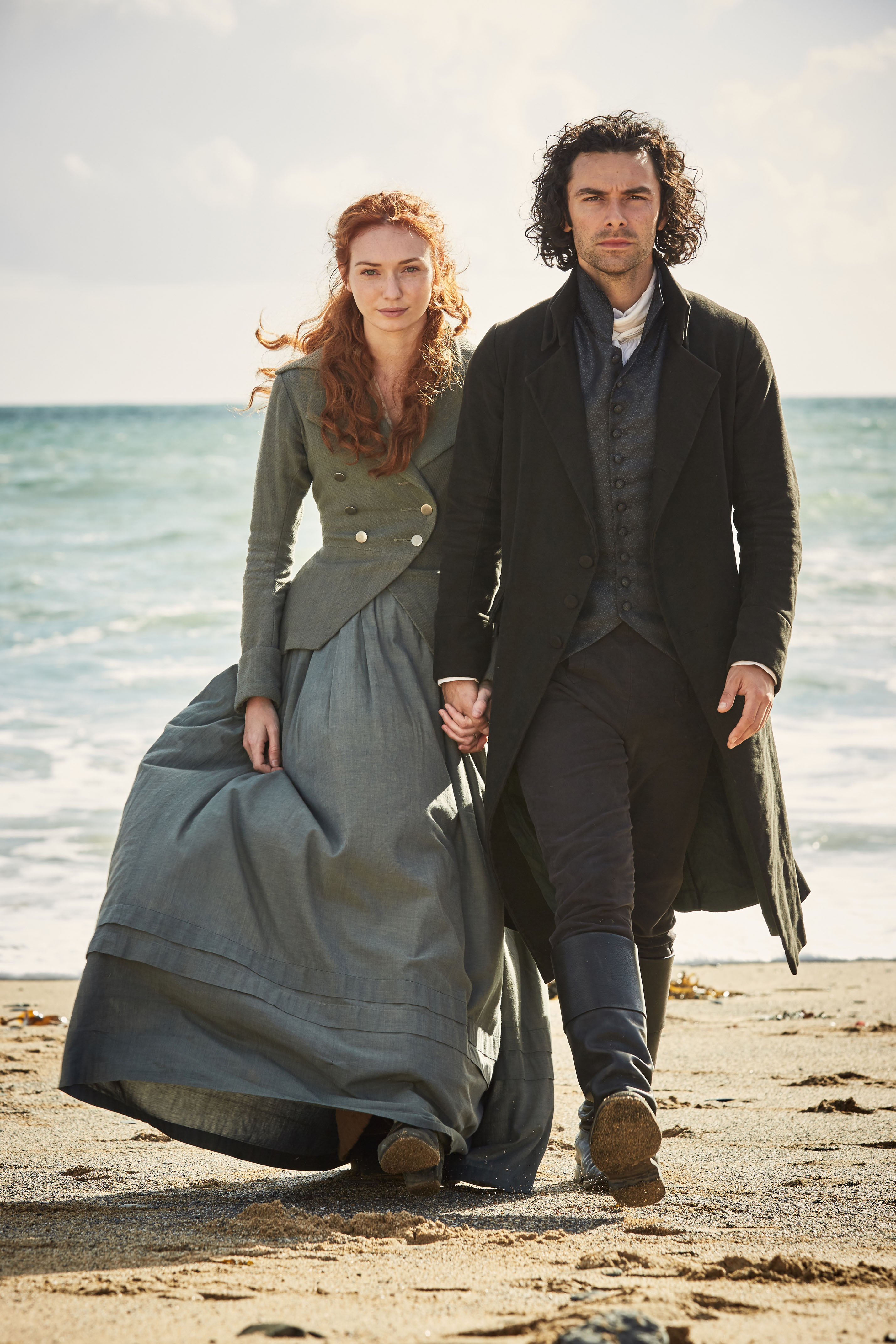 Will Demelza and Ross be as strong as they were before? Picture | BBC
Sure enough, Ross wasn't far from her side as her horse began to rear in an attempt to throw Elizabeth (Heida Reed) off.
As he approached her horse, the deranged animal looked as if it was about to trample him - that was until Ross stared at the beast right in the eye and the horse stopped misbehaving and allowed Ross to grab him by the reigns.
Yep, that's right. Ross Poldark (Aidan Turner) appeared to tame a troubled horse with just a look and viewers couldn't cope.
Yes #Poldark did!! - but then if he looked at me like that I'd probably become tame too!!

— Christine Firby (@notseenlesmis) June 11, 2017
Ross Poldark - Horse Whisperer #Poldark #Poldarklll #AidanTurner #RossPoldark pic.twitter.com/GXZHqvZ5mq

— ⱣǾLDARƘED-FANGÍRŁ (@poldarkedfangrl) June 11, 2017
So adorable with his horse #AidanTurner #BTS #Poldark pic.twitter.com/HYQDRl4PCW

— Poussière d'Etoiles (@Elaine__2007) June 4, 2017
Meanwhile, others were just satisfied with seeing Poldark back on his horse, riding across the Cornish countryside.
Huzzah @PoldarkTV's back!! And already Ross is riding his horse on the Cornish cliffs. Does he actually do anything else? @BBCOne #Poldark

— Catherine Bateson (@catbateson) June 11, 2017
God, he looks good on a horse. #Poldark

— Meg (@MRipley13) June 11, 2017
However, fans will be disappointed to know that Aidan Turner (Ross Poldark) won't be scything shirtless in this series. It looks like our dreams won't be coming true...
However, the news comes as Damelza actress, Eleanor Tomlinson thinks a fifth series may be on the cards.
The 25-year-old actress is set to return to the franchise for a fourth series, and though a fifth follow-up has yet to be confirmed she thinks the cast would feel "very lucky and honoured" to film more episodes of the show.
She said: "If we go to five series that would be a dream. We would be very lucky and honoured to get that far.
"I think if we go to five series then that would be a dream come true — and how many series have done that?"
Eleanor is set to enjoy an affair in the upcoming series of the programme, after being told Ross cheated on her.
Seriously, put it in your diaries because you're not going to want to miss a single episode of this series.