Poldark News! This Truth About Elizabeth's Baby Boy Will Shock You
14 June 2017, 12:19 | Updated: 14 July 2017, 11:11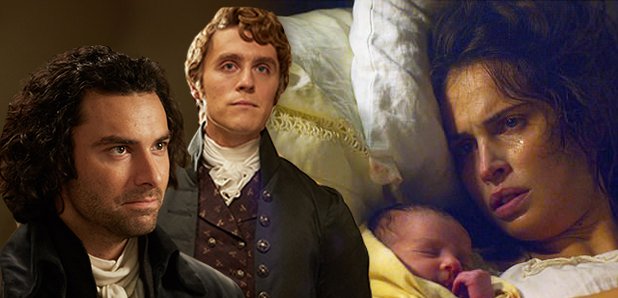 Poldark fans were gripped on the first episode of series three which saw Ross' childhood sweetheart give birth to a baby boy, Valentine.
There are many questions flying around about Elizabeth Poldark's newborn, bonny son. She may be married to the tyrant George Warleggan but we all know that shortly before tying the knot, she shared a night of passion with her former flame, Ross Poldark.
From Elizabeth's (Heida Reed) rush to marry George (Jack Farthing), to baby Valentine's early arrival, it may be safe for viewers to assume that Ross is the dad (what else can we do, when the story is set in a time long before away paternity tests and Jeremy Kyle?)
But we bet you didn't know this about little Valentine... He is in fact a she!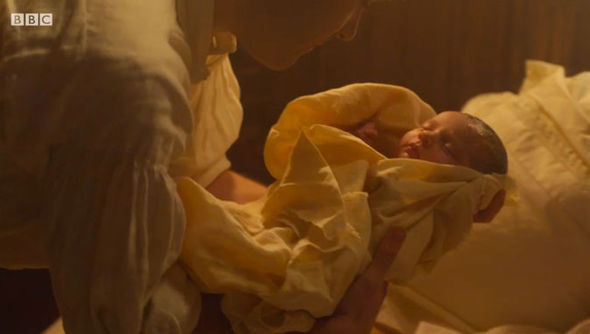 Picture | BBC
The then six-week-old Olivia Lewis was brought on to the set by her mother Nicola Monaghan, 26, after seeing the role advertised on Facebook.
Nicola told the Sun that after running it past Olivia's dad, James Lewis, 28, she had to send in a photo of her newborn to producers before she got the role.
She said: "They wanted a baby between the ages of four to six weeks old and with dark hair. We sent a photo and they chose Olivia. They emailed me back and said we would like Olivia to play the part of baby Valentine."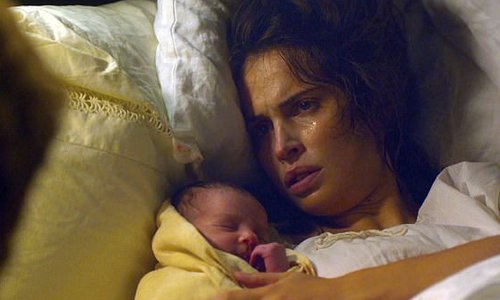 Picture | BBC
On Olivia playing a boy, Nicola said: "It's a bit strange that she's a girl but I suppose all babies look the same really."
Olivia is now nine-months-old and her parents have put the money she earned from playing the part into a savings account for her to claim when she's older.
Her mother even said that Olivia would crying on cue whilst on set. Do we spot another little actress in our midst?
Poldark is back on TV on Sunday night at 9pm on BBC One.