More Cheating Ahead In Poldark? Demelza Might Be About To Get Her Own Back
30 May 2017, 10:04 | Updated: 14 July 2017, 11:11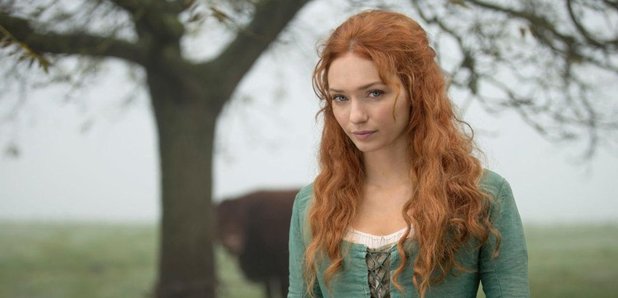 Actress Eleanor Tomlinson thinks fans won't be happy with Demelza in series 3 with this cheeky storyline...
Poldark fans are still dealing with the news that Aidan Turner is keeping his shirt on in the upcoming third series. Now here comes another shocker – Ross Poldark's wife Demelza is going to cheat on him with another man!
Eleanor Tomlinson, 25, who plays Demelza, told The Sun that she is worried about fan backlash when Demelza cheats on Ross (Aidan Turner) with hunky newcomer Hugh Armitage, played by Burberry model Josh Whitehouse, 27.
When asked if she knew about any controversial talking points coming up, she said: "I do. And it's me. So I'm bracing myself. He pays Demelza some attention, which is nice. I'm not going to give anything away but I'm intrigued to see how the fans respond to it."
Although Eleanor doesn't totally confirm that there'll be an affair between the two characters, the new series is based on Winston Graham's Poldark novel The Four Swans, which sees Hugh and Demelza have sex on a Cornish beach. Blimey.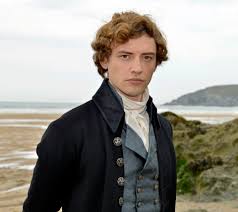 Hugh's that? It's newcomer Josh Whitehouse. Picture: BBC
We're not surprised that Demelza's head will be turned be turned by a handsome newcomer. A big ticking time bomb of a secret was hinted at at the end of the last series, with the news that Ross's old flame Elizabeth (Heida Reed) is pregnant. Elizabeth's husband George Warleggan (Jack Farthing) is feeling pretty smug now, but watch out for Aunt Agatha (Caroline Blakiston) to put two and two together and realise that Ross is the daddy. Does she tell Demelza, leading her into Hugh's arms ? Oooohh…
The team behind Poldark are hinting that the paternity of Elizabeth's child may remain unresolved. "We don't know the father of that child – in the books it's not clear," executive producer Karen Thrussell says of the Winston Graham novels. "In those days it was difficult – there were no tests. We don't know and neither does Elizabeth. Neither does Demelza, neither does Ross."
If only 18th Century Cornwall had their own version of The Jeremy Kyle Show to clear up any confusion.