Viewers Were Baffled By Benedict Cumberbatch's BBC Drama
25 September 2017, 12:32 | Updated: 26 September 2017, 09:37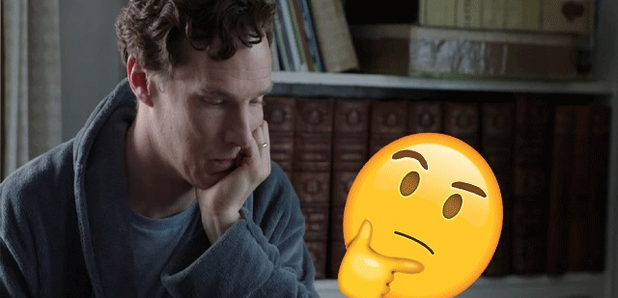 Huh? Was that it?!
Benedict Cumberbatch can usually do no wrong. But viewers of Sunday night's BBC One Drama The Child in Time, where the Sherlock actor starred with Trainspotting's Kelly Macdonald, were left asking for 90 minutes of their life back.
Thankfully, it wasn't the standard of acting that was the issue. Critics praised the performances, with the Guardian calling Cumberbatch and Macdonald 'brilliant' as grieving parents Stephen and Julie.
The couple had separated after they experienced every parents' worst nightmare with the disappearance of their four-year-old daughter Kate. But viewers were thrown by the confusing narrative which included flashbacks and even worse, the lack of a satisfactory ending.
Several viewers abandoned the one-off drama and switched over to ITV's royal saga Victoria instead.
The Child in Time should have been gripping. It was adapted from a bestseller by Ian McEwen, whose novels have also been adapted into the films Enduring Love and Atonement. It also had a moody trailer and an A-list cast.
But perhaps we have had too many missing children dramas on TV, with The Moorside, The Missing, Stranger Things and Thirteen all handling the issue on the past year or so.
As Stephen and Julie attempted to move on with their lives, the fictional Prime Minister became involved and Stephen's friend Charles (Stephen Campbell Moore) turned into a woodland recluse. None of it made a whole lot of sense.
Nigel was unimpressed:
There better be a car chase at some point...bored to tears #TheChildInTime

— Nigel Richards (@RichardsNigel) September 24, 2017
Rocksey wasn't feeling it, either:
There are many words to describe a child in time, compelling and riveting are not two of them. I think I'm going to have to give up. #bored.

— Rocksey (@rocksey) September 24, 2017
When the 90 minute drama ended without answering the riddle of Kate's whereabouts, it was the final straw for some people.
Child in time has no closure with that ending. All the time travel build up followed by papering over cracks...

— Charlie (@Charlie3tweet) September 24, 2017