What is Eamonn Holmes and Ruth Langsford's net worth? This Morning presenters' salary and earnings revealed
23 July 2018, 14:14 | Updated: 23 July 2018, 15:51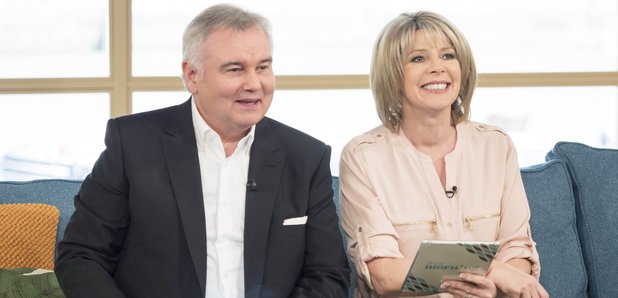 This Morning presenters and real-life husband and wife, Eamonn Holmes and Ruth Langsford have had a lucrative presenting career spanning nearly 20 years, but what is their salary and how much do they earn?
Award-winning presenters Ruth Langsford and Eamonn Holmes have had remarkable success in both their shared and individual on-screen careers resulting in an amazing combined net worth.
Ruth has regularly anchored Loose Women as a host, while Eamonn has had a glittering career as a news anchor on GMTV, Sky's Sunrise and Good Morning Britain.
For now though, the couple are the friendly faces that fill in for Holly Willoughby and Philip Schofield on Fridays on This Morning, in addition to fronting their own programme How The Other Half Live on Channel 5.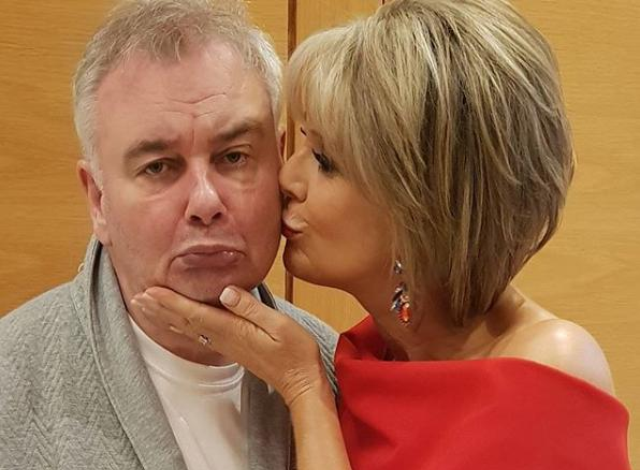 The couple, who have a 14-year-old son Jack, also have a stunning property in the Surrey countryside worth a reported £3.25 million.
The sprawling property in St.George's Hill in Weybridge, sits on an exclusive estate favoured by the wealthy and famous - with Beatles drummer Ringo Starr having snapped up a property here in the past.
When Ruth and Eamonn want to relax they can also head to the private golf club and spa which is just a stone's throw away.
Ruth Langsford net worth
Ruth is reportedly worth a whopping £3 million, with the majority of her income from This Morning, which she has presented on for nearly 20 years.
The 58-year-old host also has a number of lucrative deals, including her very own fashion range with QVC, and has endorsed Tesco.
Ruth also had a huge payout when she appeared on Strictly Come Dancing in 2017, and it was reported stars would get a £25,000 fee for taking part and if they made it to the live shows the sum would go up to £40,000.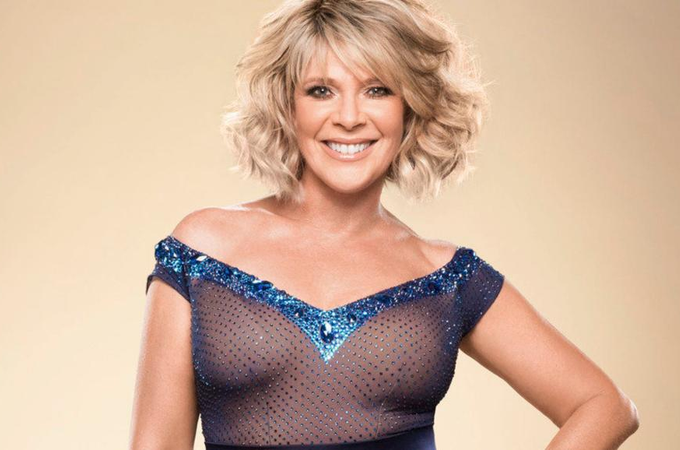 According the Daily Mirror, Ruth, also had another company called Hey-Ho Ltd which takes in funds for her "theatrical" business and had a balance of £210,000 in 2018.
Speaking about her salary, Ruth says she now makes sure she is getting paid exactly the same as her husband Eamonn.
She told The Sun: "I insist now on being paid the same.
"But as we all know, in the past I've worked not just with Eamonn. The thing is you don't normally discuss your pay when you're a co-presenter, but obviously I do with my husband because he's my husband.
"I basically wouldn't work for them if they weren't paying me the same if I'm doing the same job, whether I'm with my husband or any other male co-presenter."
Eamonn Holmes net worth
Much like his wife Ruth, Eamonn is also reported to have a net worth of around £3 million, due to his various presenting stints.
He had his big break on GM:TV in 1993 and after leaving the show 12 years later in 2005, he joined Sky News' Sunrise show.
In 2016 he left the show after 11 years as anchor and has since co-hosted alongside wife Ruth on This Morning.
It's believe his total salary when presenting both This Morning and Sunrise was around £2.8 million.
What's more, Eamonn has his own TV production company called Red, White and Green and he also runs Holmes and Away with wife Ruth Langsford, which reportedly made £2 million in 2017.
The reports by The Daily Mirror also claimed that Eamonn received his radio salary through this company which apparently listed £274,000 in the bank.