EastEnders' Danny Dyer Is BLOWN AWAY By His Ancestry In TV Shocker!
Who Do You Think You Are?: Trailer - BBC One
00:31
A stint on 'Who Do You Think You Are?' proves that the chap from the East End might just have ROYAL connections...
Eastenders star Danny Dyer has turned your average episode of ancestry TV show 'Wh0 Do You Think You Are?' into an incredible comedy skit... with a very impressive ending!
The soap star was convinced that his family tree was nothing out of the ordinary, but it turns out he's directly descended from royalty.
No, seriously!
It's safe to say the internet found this fact just as funny as Danny himself!
Danny Dyer discovering he has royal blood is the best thing that's happened in 2016 #WDYTYA

— Claire (@C_SL7) November 24, 2016
In a shock twist, Danny discovered his history can be traced back to Queen Victoria, and then further back to Edward III and EVEN FURTHER back to William the Conquerer!
Of course, Danny just couldn't believe the news and decided to lighten the mood with some witty one liners. Our absolute favourite was when he was wandering around the banquet hall at Hampton Court Palace and he said: "You could have a right rave in here!"
He added: "It's crazy. But the fact is that I am a direct descendant of royalty."
Although many moments were hilarious, Danny also got quite emotional when all the details sunk in about his own legitimate, albeit tenuous, claim to the throne.
Standing in front of King Edward III's tomb in Westminster Abbey, he said: "A kid from Canning Town, and this is my bloodline? It doesn't feel real.
"To think that somebody of my stature, somebody from absolutely nothing – and his blood is my blood. I cannot compute it in my brain that this man is related to me, this wonderful powerful man.
"People are going to expect me to be related to criminals," he said. "Maybe I am related to some, but I want to freak a few people out and be related to aristocracy."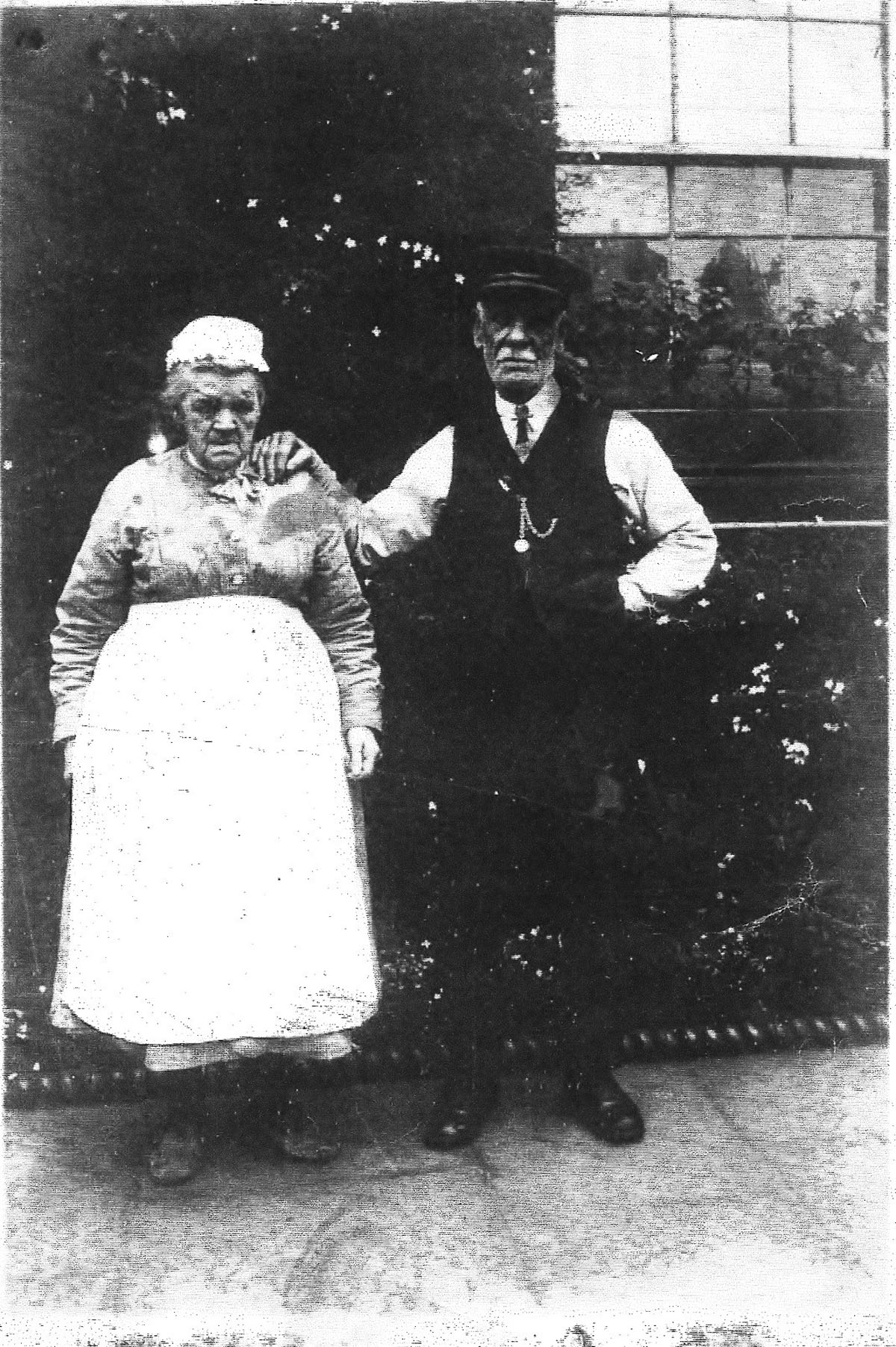 We also got to see some fantastic images of relatives a tad closer to Danny, including his three times great grandparents Ann and Albert Buttivant pictured above.
Perhaps even more amazingly, Danny was shown to be related to controversial historical figure Thomas Cromwell, who was an ill-fated advisor to King Henry VIII.
Cromwell's biographer, Tracy Borman, was so excited by the news, she said: "Congratulations, you're related to the most controversial man in British history. He was an absolute phenomenon. I never thought I'd meet anyone who was related to Cromwell."
Perhaps we should all be bending a knee to Danny Dyer next time we spot him!?
When Danny Dyer learns he's royalty & related to the actual Queen Victoria #WDYTYA https://t.co/yrtTmNg4GC

— Toby Earle (@TobyonTV) November 24, 2016
Admit it, you're a little bit shocked by how amazing Danny's family tree is?! Tells us your thoughts below...