Eastenders Fans Think They've Cracked The Mystery From Yesterday's Episode
22 September 2017, 07:48 | Updated: 22 September 2017, 08:00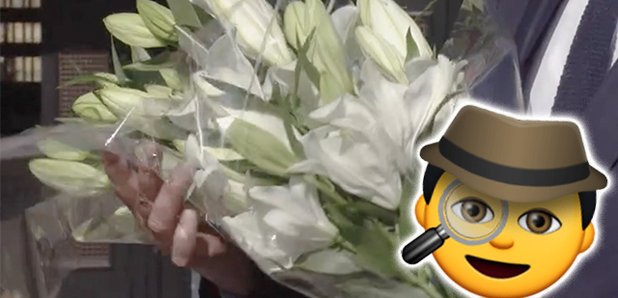 Cunning viewers think they've worked out who left those flowers for Kathy Beale.
Last night's episode ended with a very eerie cliffhanger.
As the episode drew to a close we saw a mystery figure following Kathy Beale before leaving a bunch of lilies for her with a note attached which read "Thinking of you. Always. An Old Friend x".
Pretty creepy stuff.
But it didn't take long until sharp Eastenders viewers began to cotton on to who they think the culprit behind the mystery flowers might be.
Fans have been speculating about who this illusive figure could be and used clues from the episode that some might have missed to pin the blame on these suspects.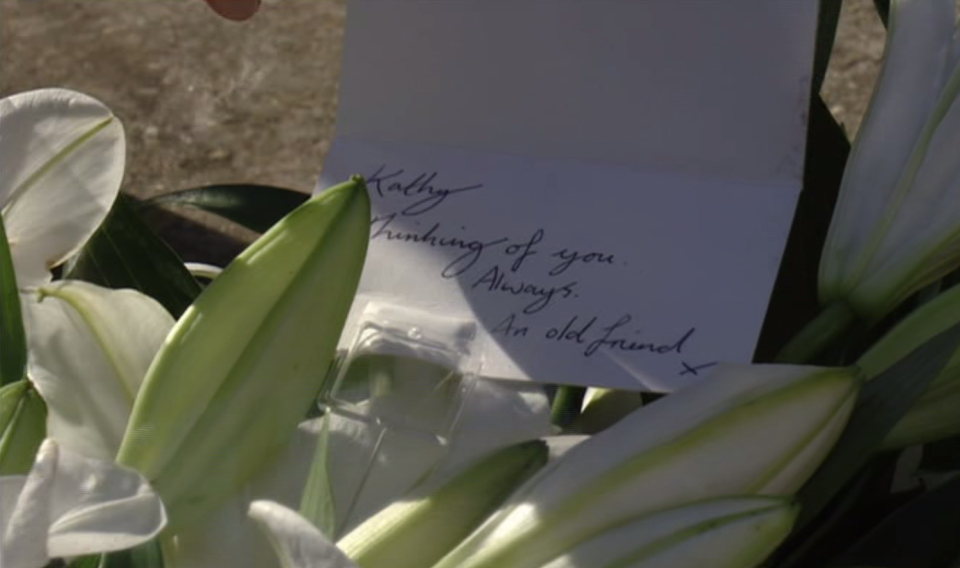 Many jumped to the conclusion that it is Kathy's ex and Sharon's dad Gavin, but he is in prison for murdering his sister which makes this theory a bit unlikely.
My heart thumped like mad hoping that was Peter Beale (Ben Hardy) and I'll bet you it's Gavin... #EastEnders @bbceastenders

— Tom Gardiner (@TomGardinerUK) September 21, 2017
Another option is James Wilmott-Brown who avid Eastenders fans may remember from the show in the early 90s. He is a legendary villain on Albert Square and Kathy had her fair share of run ins with him back in the day and he ended up in prison for attacking her.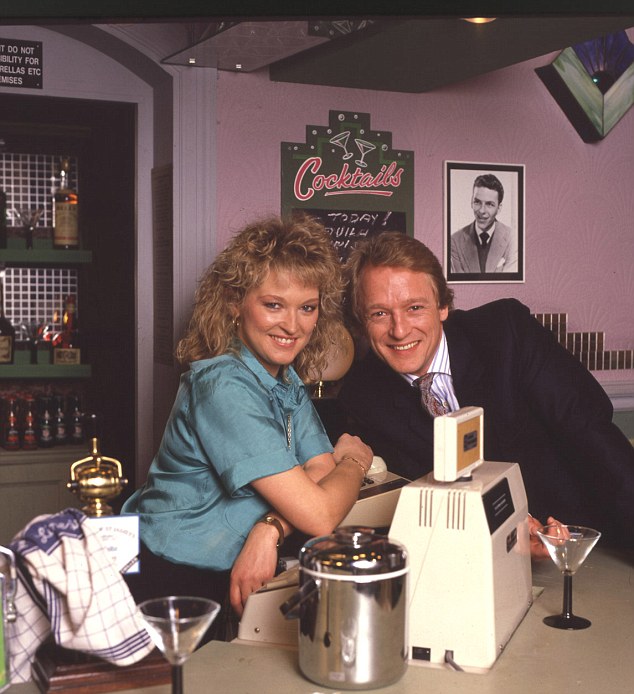 He had a daughter called Sophie and in a plot twist during last night's episode it was revealed that Fi Browning's first name is Sophie - coincidence? And we learnt her dad is still alive too!
Didn't watch EastEnders tonight. But I just want to point out that Willmott-Brown (who was in it in the 80s) had a daughter called Sophie.☺️

— Sophie. (@MattDAngeloFans) September 21, 2017
It seems like all fingers point in one direction but Eastenders is never that predictable....we'll have to tune in to see the story unfold.