Shane Ritchie refuses to deny whether Alfie the father of Hayley's baby
25 May 2018, 15:01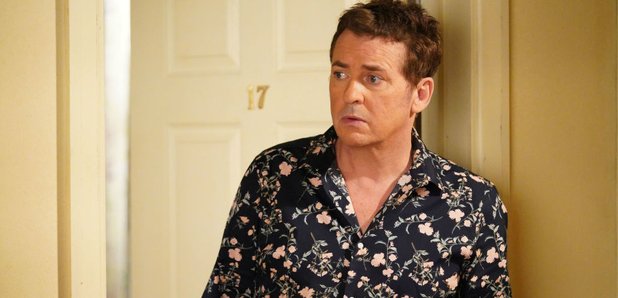 The actor claims his character will "throw a spanner in the works" as an explosive new storyline will unveil this weekend.
Shane Ritchie is choosing to keep fans guessing about whether Alfie Moon fathered Hayley's baby.
The show's latest episode ended with a huge surprise for fans, as pregnant Hayley Slater was seen meeting up with Alfie in a hotel room, and now many believe the dramatic comeback could reveal him as the father of her child.
"All the cast got a script and they had this moody name in it, I can't remember what it was - like Richard or Robin or something - and everyone's going, 'Who's this Hayley's boyfriend?' and no one guessed. Jake Wood text me, Steve McFadden… are you coming back? I said, 'No, I'm away filming Benidorm'. Of course, I wasn't."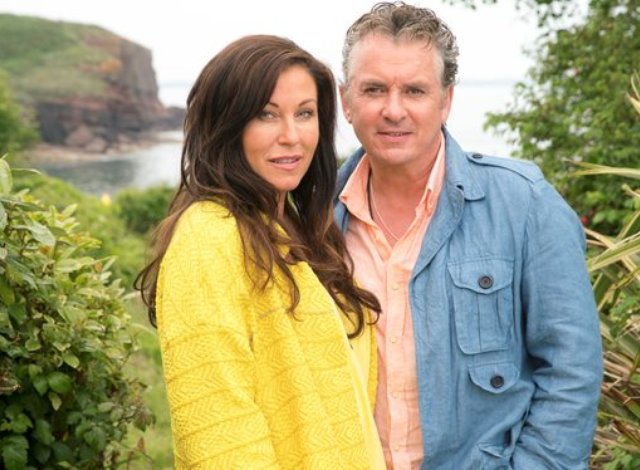 Asked if he'd just given away whether he's Hayley's boyfriend, Shane joked he was cutting out, before trying to cut from the show to the weather.
He then said tonight will actually reveal the "backstory" about why Kat and Alfie aren't together at the moment following a dramatic cliffhanger in the Redwater spin-off which saw Alfie left for dead.
Shane also revealed he was forced to keep his dramatic return to Albert Square a secret and even his co-star Jessie Wallace, who plays his on-screen love interest Kat Slater had no idea about his return.
And of how the return was devised, he said: "We said right, we're going to bring back Alfie for these particular storylines – tonight is the big reveal – we can't tell anybody. I was snuck in. Jessie's [Jessie Wallace] one of my best friends, I couldn't even tell her.
"Tonight is a big reveal, whether it happens or not… there is a big story to be told and tonight we set the seeds for that story," Shane revealed.
"Alfie kind of throws a spanner in the works – the repercussions of tonight's episode will carry on."
Speaking of whether his character has a future on the soap, he said: "I'd like to think he's [EastEnders boss John Yorke] got plans in the future for Alfie. It's never the actor's decision. There's stories to be told and fingers crossed they'll bring Alfie back to tell those stories."
Elsewhere, Shane also spoke of the news of Barbara Windsor's Alzheimer's diagnosis: "Bless her, the lovely Barbara. I've spoken to Scott [her husband]. When the news got announced I didn't want to use the word Alzheimer's or dementia.
"I know what Babs would have been like. I imagine me talking to Barbara and her saying, 'I've got a little spot of forgetfulness', that's where I am when I speak to Scott. They're battling on, everyday's a different day for him."
Shane added: "He's every man I'd like to be, do you know what I mean, looking after his lovely wife. God forbid it ever happens to any of us. He steps up to the mark and he's a lovely geezer."