Will EastEnders' Janine Butcher make a dramatic return to Albert Square?
23 May 2018, 15:55 | Updated: 23 May 2018, 16:22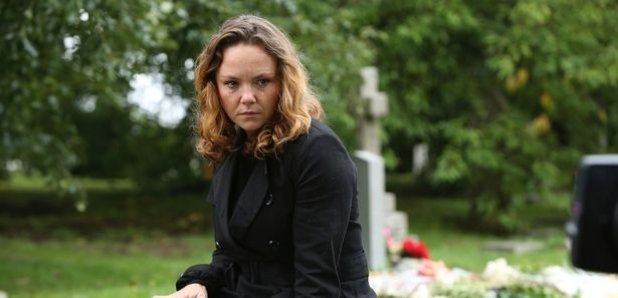 Eastenders actress Charlie Brooks, 37, has hinted that the E20 schemer could be heading back to her old stomping ground.
She was last seen jetting off to Paris to start a new life back in 2014, but now Eastenders' legendary villain could be making the ultimate comeback.
Talking to Woman magazine, Charlie Brooks who plays Janine Butcher explained that she'd be up for returning to Albert Square.
She said: "I look back on my time in EastEnders really fondly. I had a great time.
"I was very fortunate with the character, and got so many wonderful and different storylines, so it was really fun to play."
She added: "I still speak to some of the cast and I'd never say never to returning.
"I've no idea where Janine's been or what she's been up to."
One reason she could return is to see her teenage niece Tiffany, who is currently back in Walford after hating life with mum Bianca in Milton Keynes.
Janine was best known for the legendary scene that involved her murdering her then husband, Barry Evans by pushing him off of a hill in Scotland.
Whilst she didn't go down for that murder, she later served a jail sentence for the death of love rival Laura Beale, which was an accident.
After getting into a fight with her, and leaving her house shortly after, Laura later tripped on a toy, fell down a flight of stairs and died. Despite Pat Butcher, seeing Janine leave the flat before the incident however, she refused to speak up, and Janine got sent down for murder.
It's safe to say Charlie's been in some pretty epic showdown's during her on-and-off role as Janine since 1999.
Fingers crossed she'll be back soon to ruffle some more feathers in The Square!
Watch more: