Eastenders' Mick and Linda Are Set To Make A Shock Exit
27 February 2018, 11:37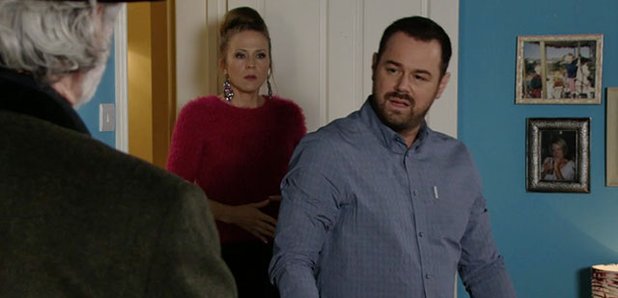 Eastenders spoiler alert! Mick and Linda Carter are set to leave The Square.
As Aidan Maguire remains convinced that Mick Carter stole his money from the heist, things go from bad to worse for the pub landlord.
Aidan most recently set up a drugs scandal in the Queen Vic, forcing Mick to argue with him and eventually turn to Jack Branning for help.
It is Mel Owen however, that ends up stepping in and suggesting the more bolder option of taking Aidan out using a hit man.
Despite Mick's reluctancy, he soon warms up to the idea when he later finds The Vic doused in petrol, with a chilling warning from Aidan.
Even his wife, Linda gets on board with the hit man idea following the incident. However it ends up being Phil Mitchell who talks some sense into Mick by advising him to leave The Square instead.
With Tina and Shirley setting off early with baby Ollie, Linda and Mick make their way out before Mick, tells a lie about leaving his wallet behind.
Really, he goes back in the hope of talking to Aidan one last time and convincing him to leave his family alone.
Only time will tell, on whether Mick's persuasion skills actually work
Watch more: