There's Another Death On EastEnders And Fans Can't Cope With The Tragedy
7 July 2017, 13:01 | Updated: 14 July 2017, 11:11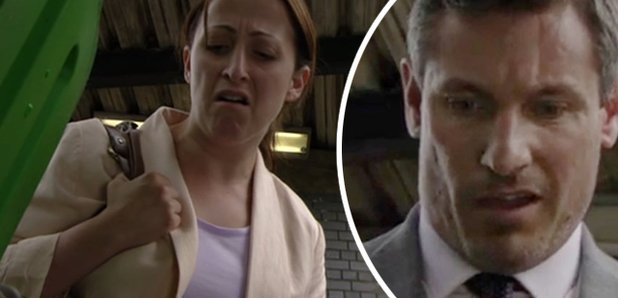 EastEnders fans have already been left devastated this week as it was revealed that Wellard II the dog died off screen. Now, Dave's fate has also been sealed.
We all saw how Dave the cat has caused EastEnders veteran Dot Cotton's fateful fall in her kitchen, where she dropped her baked goods and was left drifting in and out of consciousness.
Thankfully, Sonia Fowler rescued her grandmother from the kitchen floor, but tripping over Dave did land Dot a stint in hospital.
Nevertheless, Dot dotes on her cat, which is why last night's episode delivered some devastating news for viewers.
After texting Sonia to come and meet him, Robbie explained to a flustered Sonia that he'd found Dave the cat (who, amongst all of the drama, had since fled the scene of the crime aka Dot's house).

Picture | BBC
"Oh that's brilliant news!" chimed Sonia.
"No sis it's not," said a forlorn Robbie. "It's anything but brilliant."
And then he did what we all dreaded: he lifted the lid of big, green bin only to reveal what we can assume was a dead Dave the cat.
And to make things even more heartbreaking, we could hear the sound of buzzing flies coming from the bin. Tragic.
Viewers were not subjected to seeing Dave's dead body but Sonia's face said it all.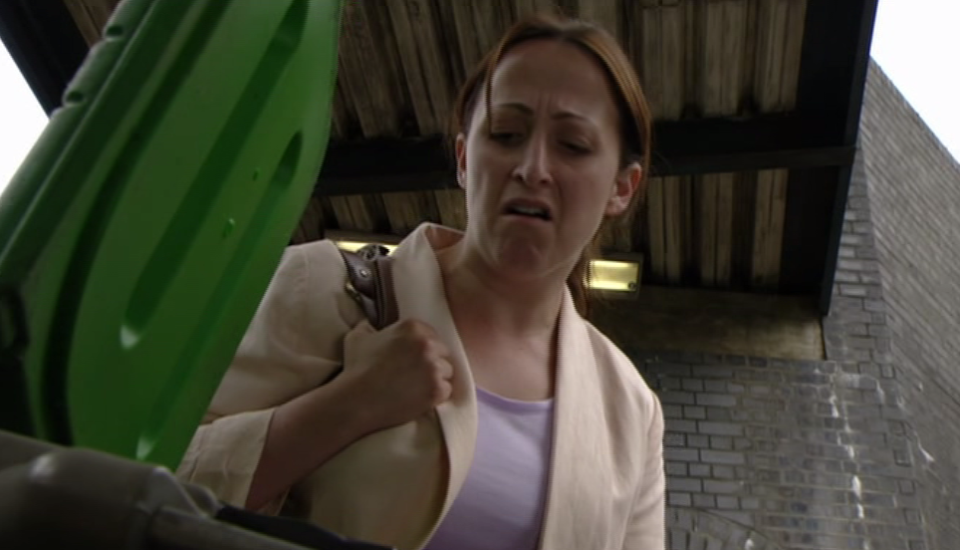 Picture | BBC
This is the second time this week viewers of the long-running soap learned the news of an off-screen animal death.
As Sonia sat on the edge of Dot's hospital bed comforting her grandmother, Dot began asking after Robbie's (Dean Gaffney) dog.
To which Sonia replied out of the blue: "Oh no, he lost Wellard II a while back!"
"Oh no, did he?" Dot said, sadly.
And then, rather insensitively, Sonia went on to compare Wellard II to Dave the cat. She said: "No competition for Dave though, is he?"
Our hearts can't cope with any more animal deaths on the soap - but what will Dot say when she learns about Dave?
This storyline could be worthy of a Shakespearean tragedy. Are you hearing us BAFTA?