Is Dot Cotton Set To Get Her Own Eastenders Spin-Off?
15 May 2017, 13:32 | Updated: 14 July 2017, 11:11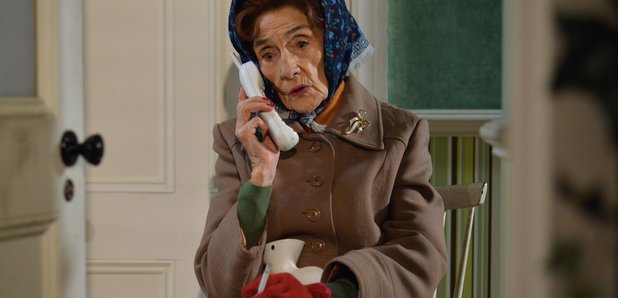 'Redwater' stars Jessie Wallace and Shane Ritchie believe the Walford's favourite pensioner has the potential for her own show.
Dot Cotton would have her very own spin-off series, if Eastenders stars Jessie Wallace and Shane Ritchie have anything to do with it.
The duo, who play Kat and Alfie moon in the long-running soap, are currently starring in their very own stand alone series, which sees them head to Ireland in order to find Kat's long lost son.
Now the pair are calling for June Brown's character, Dot Cotton, to have her very own show as well.
The 90-year-old actress has been somewhat of a soap veteran, as she has starred in the show since 1985.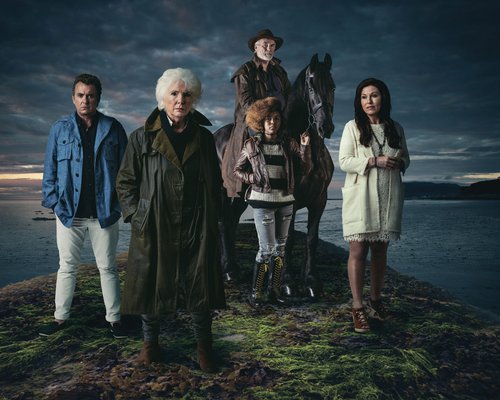 While Jessie thinks that Stacey Slater would be brilliant in a spin-off, Shane said he wanted to see Dot Cotton leave the Square for a retirement home.
He told Metro: "I'd like to see Dot put in a retirement home and seeing her adventures in there. It would be brilliant, the comedy drama. June doesn't get to do comedy often."
"She can bring Peggy back from the dead and make it so she didn't really die; she's just in a retirement home with Pat Butcher. That's the show you wanna see!"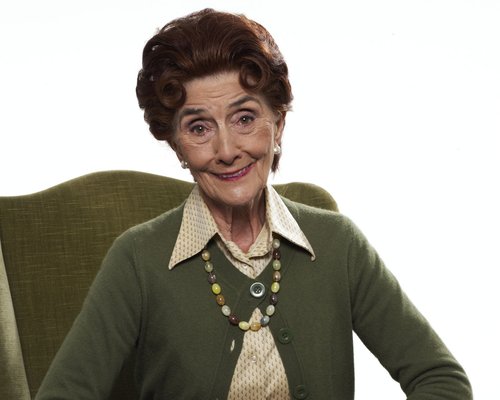 Speaking about what exactly makes a good spin-off show, Jessie says that good writing is key.
Jessie said: "If it's done in the right way with clever writing, good directing and people that are still passionate about it."

Meanwhile, Dot Cotton's life looks to be hanging in the balance once again, as the new Eastenders spring trailer appears to show the pensioner collapsed.
Will she survive?