Eastenders' Bernadette Taylor Has THIS Secret Talent…
26 January 2018, 11:18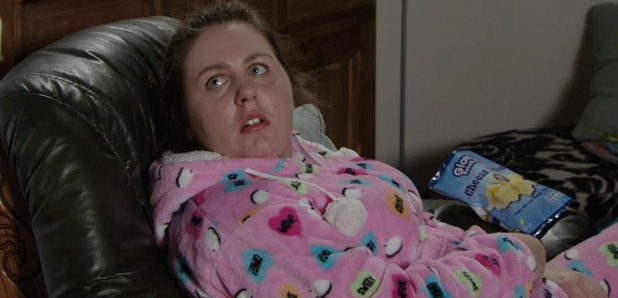 Clair Norris who play's Bernadette Taylor on Eastenders has a secret talent up her sleeve.
It can sometimes be hard to imagine actors having lives outside of their soaps.
But Clair Norris who plays Bernadette Taylor in Eastenders has proved that she lives it up when she's not acting, with her secret talent as a latin and ballroom dancer.
The 20-year-old actress who plays Karen Taylor's daughter in the show regularly shares videos of her skills on Instagram - to her 15,000 followers.
Decked out in ballroom attire, she appears to have competed in dance competitions as she captioned one of her pictures, "Blackpool Nationals 2015".
Elsewhere, the actress became a hot topic on Twitter for "swearing" during Wednesday's episode.
As she went through her mum's ironing, she got distracted taking selfies, before realising the iron was burning through a shirt. To which a number of fans thought they heard her say "Oh f***".
One fan asked: "Did she just say 'oh f***' while throwing that iron?"
To which another person replied saying: "I think she did. My wife's just replayed it several times."
We'll never know. On a side note, what's the bet she'll be scooped up for Strictly Come Dancing in a few years to come!
Looks like she'll have it in the bag.
Watch more: