Eastenders Bosses Defend Danny Dyer Ahead Of His Absence On The Show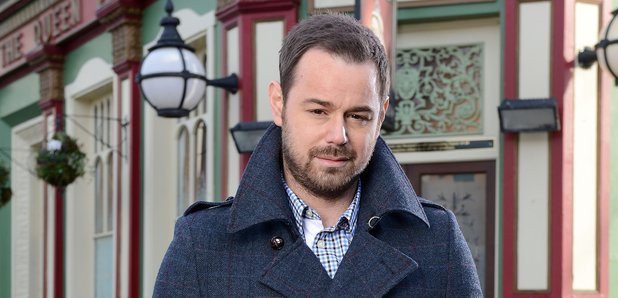 Bosses on the soap spoke highly of the star as he takes a break from the show.
Last week it was reported that Danny Dyer was taking an 'enforced break' from Eastenders due to growing concerns amongst the team for the actor.
The rumour mill was in full force over why the break came to be with some speculating a meltdown at the NTA's which has now emerged was not the case.
Eastender's bosses have leapt to defend the actor who played Mick Carter in the soap and have labeled him as "a consulate professional".
A show spokeswoman said "Danny has never walked off set, nor has he ever lost his temper or been rude to anyone at work.
"Danny is an extremely popular member of cast and respected by everyone on the show"
It seems that the break that the 39-year-old actor is taking is purely down to exhaustion.
We're not surprised as his character, Queen Vic landlord Mick Carter has played a huge part in many major storylines since he joined the show.
He has recently headed to South Africa for a break and to rest and recuperate before heading back to work feeling refreshed.
On Friday the BBC said "Danny is on a short break. This was not enforced by us, nor has he quit"
Well that is good news!