EastEnders Fans Relieved To Discover Denise Fox FINALLY Passed GCSE English
25 August 2017, 07:52 | Updated: 25 August 2017, 09:40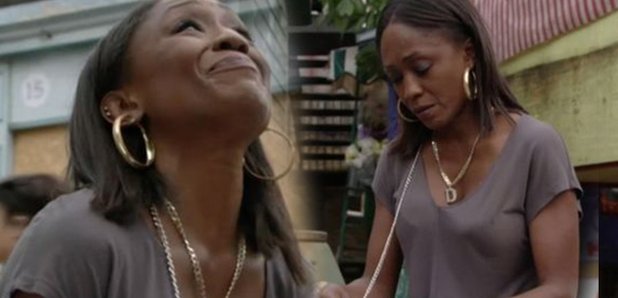 The storyline has gripped viewers for months, after Denise passed out during the exam.
As thousands of teenagers up and down the country opened up their GCSE results yesterday, so did EastEnders' character, Denise Fox.
The storyline had viewers hooked for months, as Denise worked hard, turning her mind to studying in order to make herself more employable after ending up on benefits and eating out of bins.
Fans watched Denise as she locked herself away to study and were even horrified when she collapse shortly after taking the exam.
Back when she sat the test, the character was short on money so she wasn't eating properly and leaving her scraping bins for meals.
However, fans rejoiced to find out in last night's episode that she's passed her with the top grade of an A*.
There was no way that Denise could get any less than A* she almost died for that GCSE #eastenders

— Adriano. (@ayy_deeee) August 24, 2017
Pub landlord Linda Carter celebrated Denise's success by giving her a free round of drinks, and her sister Kim brought balloons and gifts to The Queen Vic.
Well done Denise!