Eastenders Dropped A Huge Bombshell About Denise Fox Out Of Nowhere!
Eastenders Denise big shock 6th Feb 2017
03:51
Viewers didn't see the dramatic revelation coming during Monday night's episode.
Eastenders is on a roll lately, and viewers found themselves in shock once again after a dramatic twist about Denise Fox and her family.
There's no doubt fans of the long-running soap would have been left stunned when Denise found out the woman who she has been calling her mother isn't really her mother at all.
The revelation came as Emerald said tense goodbye to her daughter on the way to the airport and understandably Denise was left in complete shock.
Following a tense row, Emerald dropped the bombshell that she isn't Denise's birth mother. In fact, she took her in after her 'dad' found and saved her as a baby.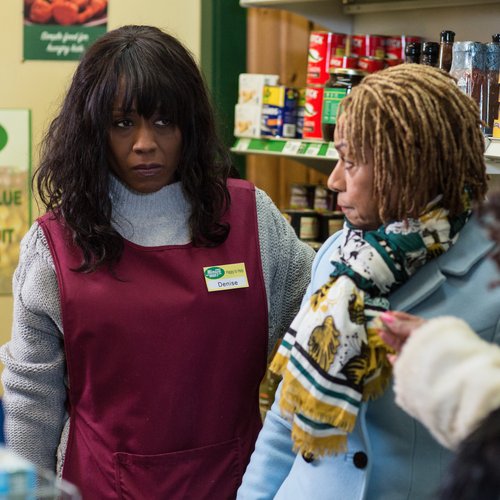 Emerald tried her best to assure Denise that she was her mother in every sense except blood, but she was left dumbstruck and her sister Kim at a loss for words.
While the news came as a shock, it certainly bought Denise closer to her sister Kim as they held onto each other for support after having the rug pulled from underneath their feet.
Wow.
We can't wait to see how this drama unfolds.