Did You Spot The 'Train Of Doom' During Last Nights Disasterous Eastenders?
24 January 2017, 08:55 | Updated: 14 July 2017, 11:11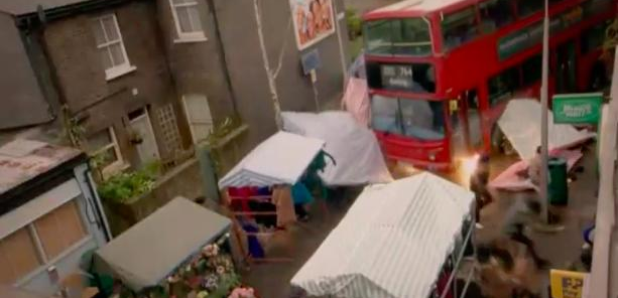 Last night's episode of Eastenders was its most disastrous in a while, but did you spot what some eagle eyed fans noticed...
Before the tragic bus crash in last night's Eastenders had even happened, many new it was going to at any moment because of the so called 'train of doom' that some eagle eyed viewers noticed.
Many took to Twitter to share their discovery after they noticed a CGI tube train cross the bridge above the market.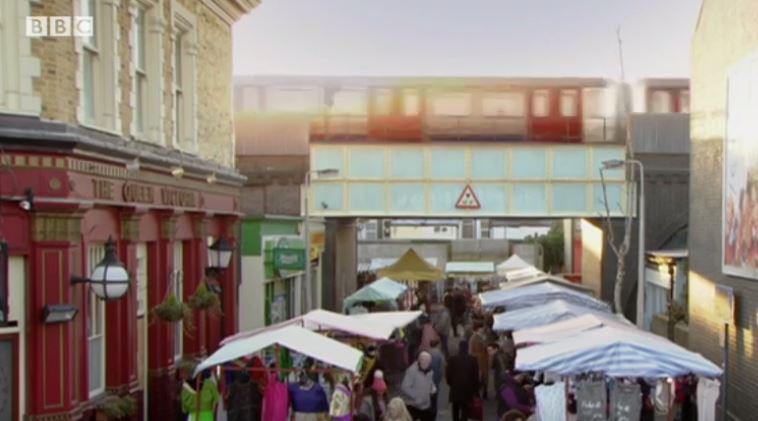 During last nights dramatic scenes, a London bus tore through the market in Walford leaving a whopping ELEVEN characters possibly facing death.
But many fans are saying they knew the disaster was imminent because of the ghostly tube carriage...
CGI tube train to start tonight's #eastenders .... that means we are up for a SPECIAL week LOL Bring it on :)

— Stuart McCrone (@stu_art_ist) January 23, 2017
You know it's going to be a special #eastenders when the cgi tube train makes an appearance pic.twitter.com/B2sIQi70IB

— Auntie Pegg (@AuntiePegg) January 23, 2017
The bus lost control when the driver appeared to be having a heart attack.
Denise Fox was on the bus at the time and tried to do what she could to help when she noticed he was driving into a pedestrian area but it was too late.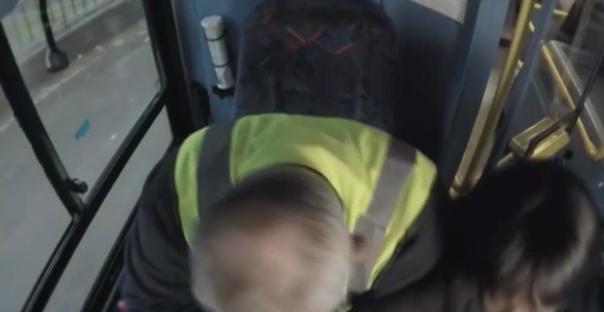 Denise can be seen trying to assist the collapsed driver.
The bus plowed through the market and ended up crashing into the bridge above which is leading many to think an additional disaster could be on the way too involving a tube train.
Martin Fowler was in the immediate firing line from the bus crash and can be seen fleeing but as of yet we're not totally certain of the fate of anyone involved.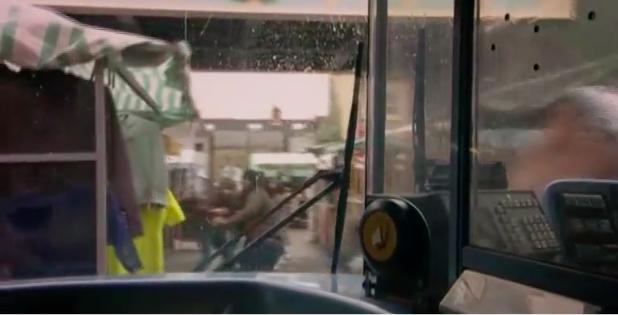 Martin Fowler can be seen fleeing but did he get away safely?
This certainly looks like it's going to be a gripping week on Albert Square!